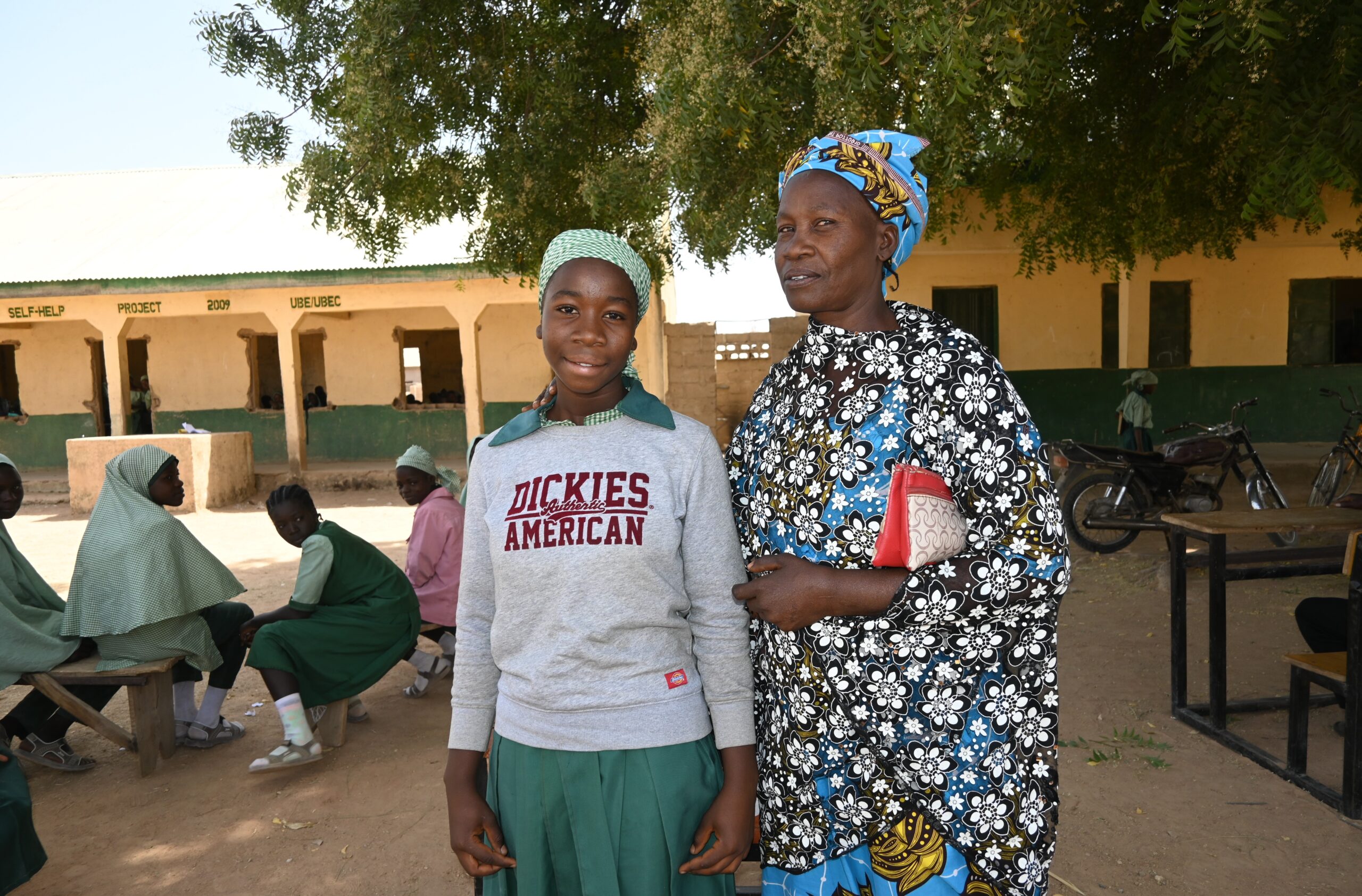 Since 1967, #ILD celebrations have taken place annually around the world to remind the public of the importance of literacy as a matter of dignity and human rights, and to advance the literacy agenda towards a more literate and sustainable society.
At IJI we recognise the importance of education as it's not only a human right, emphasised as Goal 4 in the Sustainable Development Goals, but is essential for personal growth and leads to opportunities to create a brighter future. That's why, outlined in our 2021 annual report, 54% of our work focused on education and we will continue to empower marginalised communities, especially children, to achieve their potential.
A current 3-year project focused on girl's education in Nigeria aims to address the huge inequalities and barriers young women face to access education and career development. For girls who attempt schooling in these parts, education has come with a price.
The Boko Haram insurgency which has led to the kidnapping of over 100 schoolgirls has expanded into an 11-year crisis era for most parts of the north-eastern zones of Nigeria. Although formal education was their target, key infrastructure like communication masts, markets, bridges, schools, and other recreational facilities were also attacked alongside the killing of hundreds of teachers.
Violence at the hands of Boko Haram has meant businesses and livelihoods have been shut down as thousands become IDPs in their state. Although primary school enrolment has increased in recent years, net attendance is only about 70% and Nigeria still has 10.5 million out-of-school children, the world's highest number, with girls being the majority of those figures. Today, the region has been left with under resourced teachers and capacities for development and it must change.
But there is hope and change is coming.
Partnered with JRS, empowered teachers are advocating for girl's education and countering sexist attitudes within local communities through JRS facilitated Girl's club.
Sarah, one teacher, lives with her only granddaughter in Askira, a community once affected by the Boko Haram insurgency in Borno State. There the male is at the head of the social pyramid and females are denied many things. Traditionally, women's responsibilities are categorized into caregiving and other home keeping duties, but rarely decision-making or career plans other than their customary expectations.
Sarah teaches Mathematics in the community primary school. As a schoolteacher, being a mentor in the Girls club has given her a place to advocate for girl child education.
In Askira, the old belief that girls have no economic contribution to their father's family but are meant to grow up and get married to a man whom they will serve, still holds true. But Sarah refuses to accept this.
As a little girl, she had a big dream of becoming a college professor. She had so much interest in education that even when she was denied the opportunity, she never relented in chasing her dream. She would often run to her uncle for support until they agreed to send her back to school.
"In my own time, my parents preferred sending my brothers to school. I would cry for days to my uncles before they changed the decision. I only completed a college degree but am working hard to ensure children attain the highest level of education",
Having lived in Askira community for 46 years, she understands the patriarchal nature of her community will not always work in her favour. She joined the school Girls club with other teachers to help address critical issues of education, gender, child protection, and hygiene practice.
"At least the change can start from where I live and work" she said.
I want a world where girls' education advocates and feminist activists no longer have work to do because girls have access to education. Just because they are humans, and they are alive."
For more on girl's education click the link: here