The 10th August launched our Strategic Framework which outlines our future works and objectives from 2022 to 2027. It was a proud and exciting moment for all on the team and was a great opportunity to highlight the impact the development work has had for those in the most marginalised regions of the world.
Dearbhaill Rossiter, a board member of IJI, kick-started proceedings. She spoke of how struck she was by the passion and commitment of the IJI staff and how they wanted to make a positive impact on the people they serve. She then introduced John, IJI Director, who welcomed the large international group of Jesuits and colleagues present for the launch from China, Zambia, Kenya, Syria, Scotland, Italy, and Ireland. John spoke about how he and his team at IJI in Dublin were standing on the shoulders of the men and women who had gone before them encountering new cultures, countries, and situations.
John was followed by Joe Munnelly, IJI communications officer, who talked about his role in advocacy and research, later announcing the new volunteering initiatives with Jesuit teachers and alumni. Padraig Swan, Director of Faith and Services Programmes in Belvedere and Elisabeth Clarke, Director of Ethos and Faith from Clongowes Wood College SJ, were invited to talk about fundraising for IJI and the partnership between IJI and the Jesuit schools in Ireland.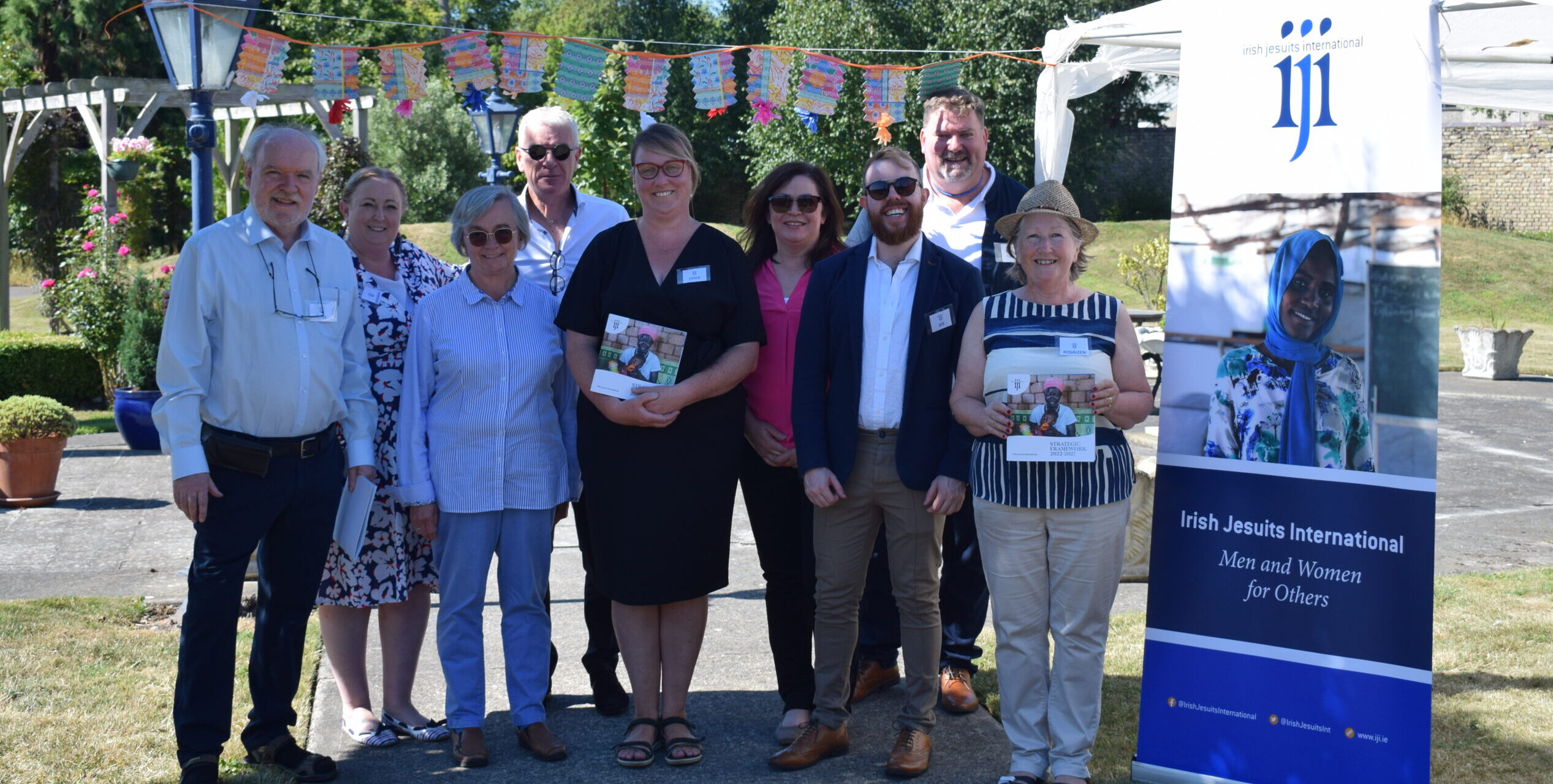 Other speakers included Yanira Romero, Communications Coordinator and a long-time member of the IJI team who told those gathered that in 2021 the IJI was working with 30 partners in 16 countries on 46 development projects. Tim Flynn, M&E Officer spoke about his visits to various projects and the positive impact he sees first-hand in his work. Emer Kerrigan, Operations Manager, spoke about IJI's work in Safeguarding as well as other life-saving projects. Irish Jesuit Tony O'Riordan SJ had returned from Syria for a summer break and he spoke movingly about the plight of the people there, especially in the cities of Homs, Aleppo, and Damascus. After a short Q&A session, Shane Daly SJ brought proceedings to a close by thanking all those present and the IJI team. He said that IJI played a pivotal role in linking the Irish province with the important work of its Jesuit partners in Africa, Asia, and the Middle East.