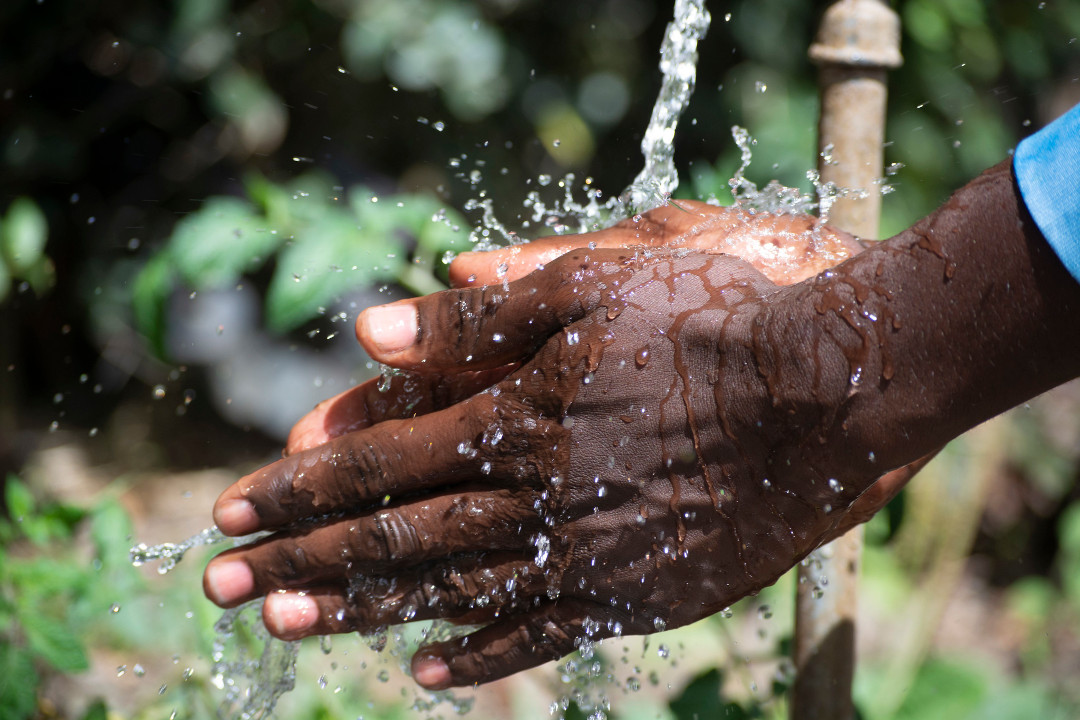 As World Water Month approaches – we launch our Lenten Water appeal which is focused on providing life saving water resources fundraising for water tanks for schools and education centres, village boreholes and critical water & hygiene kits for families in Syria struck by recent earthquakes.
World Water Day is UN global initiative and this year's theme is "Accelerating change" focused on protecting and conserving the Earth's freshwater. Groundwater is a vital resource that provides almost half of all drinking water worldwide, about 40% of water for irrigated agriculture and about 1/3 of water required for industry. It sustains ecosystems, maintains the baseflow of rivers and prevents land subsidence and protects freshwater from the sea (UN IGRAC, 2022).
Groundwater is vital most of all to communities without access to safe water especially in times of drought and although out of sight and out of mind – it is a natural resource we need to protect as climate change brings rising sea levels and seawater intrusion means we lose vital freshwater. Although vulnerable communities are suffering the effects of climate change, such water devastation will affect us all if we do not adapt and act in ways which are sustainable and conscious of our activities, of industry and our agriculture on the Earth.
We launch our Water Appeal to focus on a number of education projects in East Africa & South East Asia:
Upendo orphans & vulnerable children centre and St Joseph's Secondary school in Nairobi, Kenya.
Loyola Secondary school in Wau, South Sudan
Abay Mado Academy in Ethiopia
Apu Palamguwac Cultural Education Centre in the Philippines.
These schools are all in need of water tanks as well as the needed gutters and drainage systems to provide children with access to safe water and you can help us support them.
Schools such as St Joseph's in Kangemi slum are without access to clean and safe water and relying on bottled water becomes costly forcing families to take health risks in times of high costs and inflation.  District boreholes are lifelines for these communities and through your generosity we can protect school children.
In South Sudan, long periods of drought means livelihoods are put in jeopardy as crops cannot be replenished and women and girls are forced to walk long distances, often through dangerous terrain out in the bush to search for safe and drinkable water.
Our water Appeal wants to prevent that and provide safe and local access to water to students.
Apu Palamguwac Cultural Education Centre is a school that is in great need of rehabilitating it water system serving four communities in Upper Pulangi, Malaybalay, Bukidnon in the Philippines. The biggest need is in Mindagulos, "because the community is starting from scratch, and we are building a new school there and we do not have toilets there yet, and we need water desperately."
Water Emergency appeal
Last year in Winter, we fundraised for vital kits for warmth in Syria as children and their families struggled against the bitter cold months. On Monday, Syria was struck by an earthquake and at IJI we have launched our earthquake emergency appeal in conjunction with our water appeal. As thousands of buildings have collapased in a wide area extending from Syria's cities of Aleppo and Hama to Turkey's Diyarbakir – mass displacement has left families at the mercy of the elements so winter kits and water and hygiene kits have become more critical than ever.
By supporting our Water Appeal you can provide life-saving water and hygiene kits to families struck by natural disaster and provide school children access to safe and clean water.