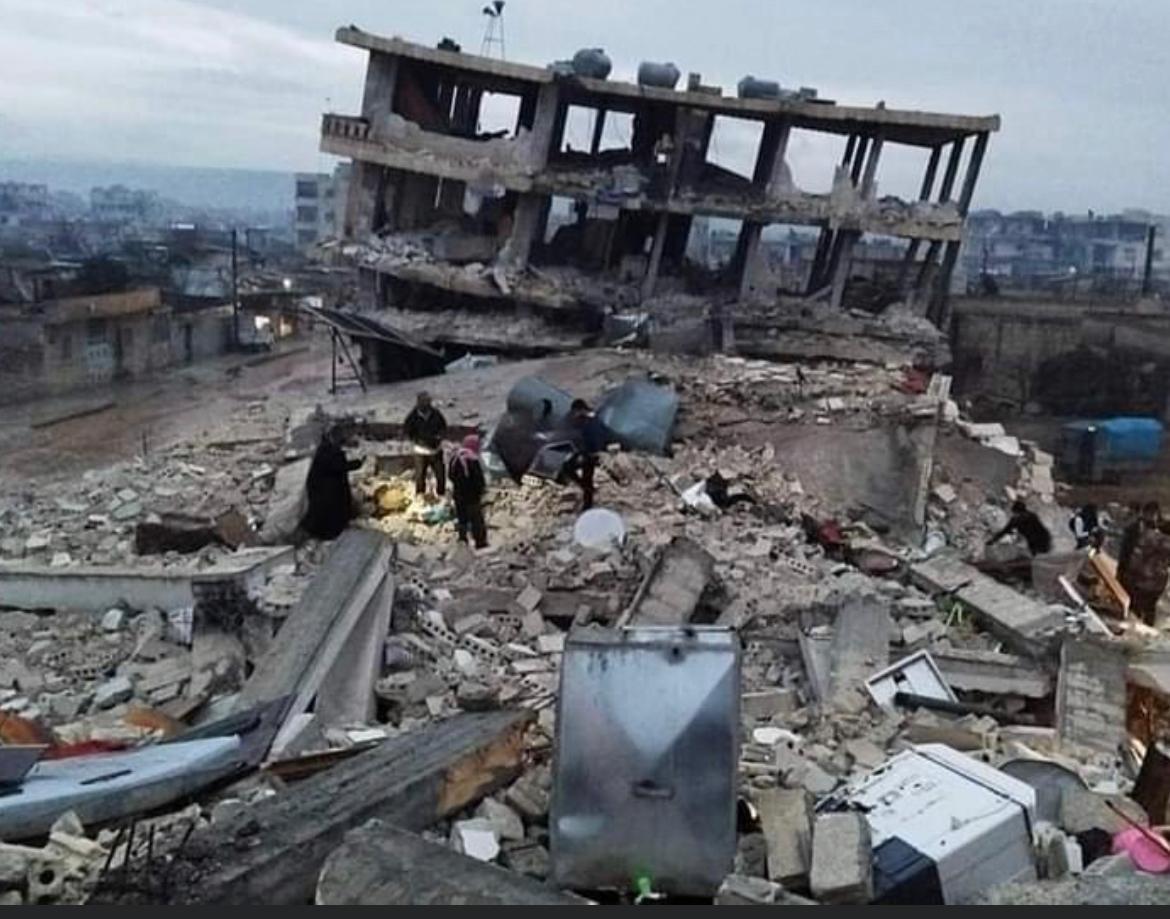 It's been just over a week since a 7.8 degrees magnitude earthquake struck southern Turkey, near Syria's northern border. Affecting thousands in Homs, Al-Kafroun, Damascus and Aleppo. As of the 10th February, the death toll has surpassed 21,000, with more than 3,700 people believed to have died in Syria. This figure is expected to rise as search and rescue continues across Northern Syria as families wait with bated breath or mourn lost loved ones.
In the aftermath was mass destruction, in Aleppo, over 100 teams of civil engineers have been organized to go and visit homes and houses.  It is expected that more than 8,000 will be declared unsafe and will have to be pulled down.
Since October last year we have been supporting JRS MENA and  JRS Syria to provide life-saving winter kits to families struggling against the ongoing cold.
As Tony O'Riordan, country director of JRS Syria had said:
"Before the earthquake one of his colleagues had described the situation as hell. So, if it was hell a few days before the earthquake hit – we are now in the deepest level of hell".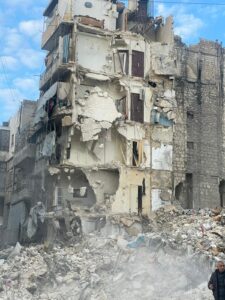 For families these winter kits have become even more critical as thousands are left displaced, in mourning and at the mercy of the elements. Tony in Aleppo leads the JRS needs assessment and early response to the tragedy accompanying survivors providing them with immediate needs of food and warmth as well as Psychological First Aid sessions for the grieved and traumatised.
People are traumatised. They are afraid to go back to their homes and life in Aleppo has been extremely difficult these last twelve years, with the war, the huge destruction, the lack of electricity and fuel to warm houses in a very cold city.
Michael Zammit Mangion S.J. arrived in Aleppo together with Fr Mourad Abou Seif, Fr Tony Homsy and Fr Nawras Sammour on Saturday 11th February to join Tony O'Riordan.
In an email he writes: I met a young employee of JRS, just 19 years old who told me that her parents had fled the apartment leaving her, her two younger siblings and their old grandmother alone in the house. She told me how she overcame her fear and got her siblings and grandmother out of the house, all by herself.
Another JRS employee told me that her uncle had survived the earthquake and had gone to his daughter's house.  In the morning, he went out in the garden, only to be killed by some masonry that fell from the roof.  Everybody has such experiences to tell.
In such hellish times, humanity needs to band together more than ever and JRS are testament to a much needed sense of hope in times of despair and tragedy.
If you would like to support Tony and the JRS team as they continue to protect and support the lives of grieving families, please donate by clicking the link below.
Thank You.