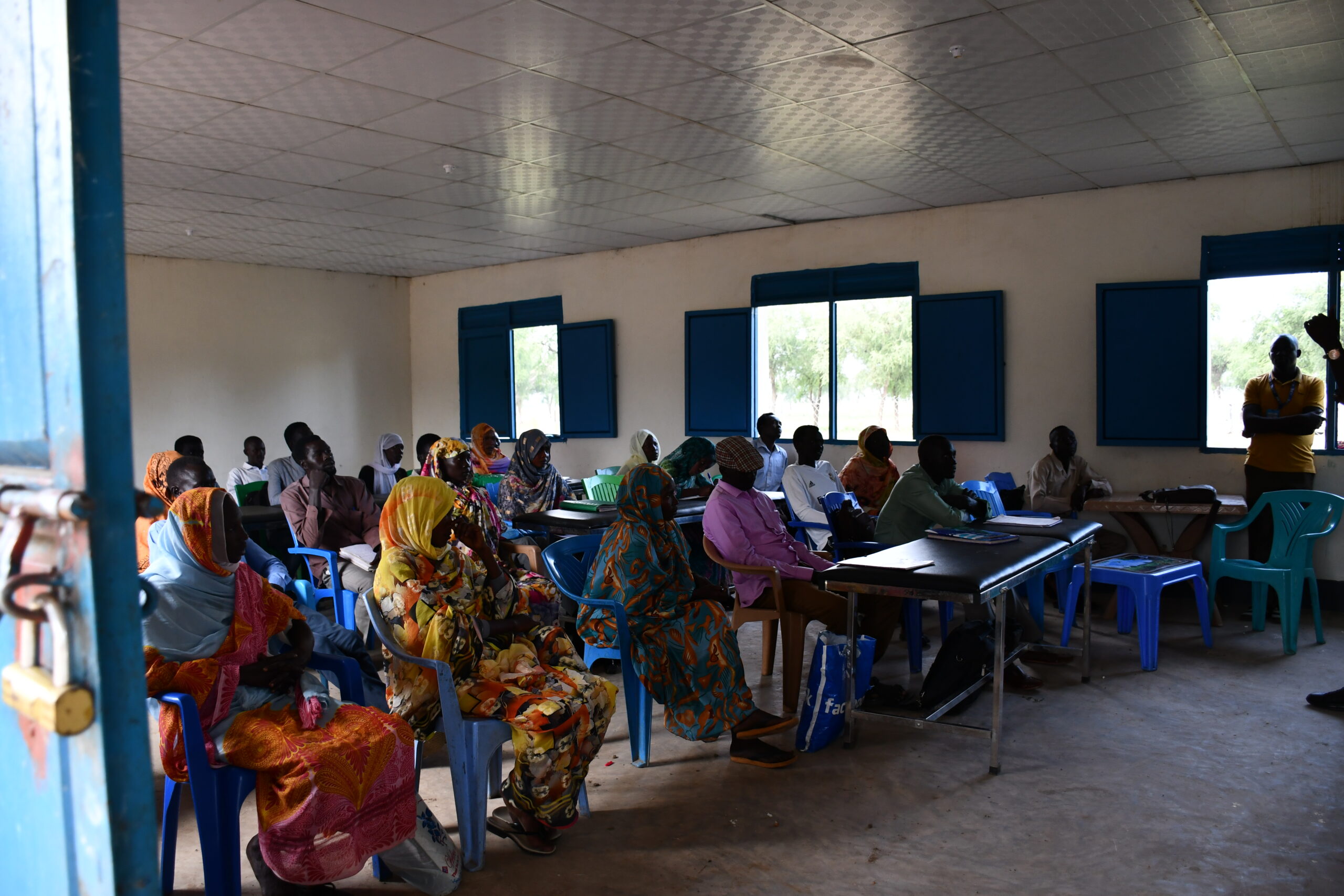 Inclusion is a word that can mean a lot of different things to different people.
For some, it is about belonging and feeling included within their community, for others it is about rights and entitlements and equitable access to social services within the society they live.
Inclusion is all of these things and is seen as a universal human right not only in our global community whether that is the United Nations or the European Council but in the work of humanitarian and development NGOs such as ourselves and the Jesuit Refugee Service (JRS).
Inclusion is important everywhere but more so in communities of the most vulnerable and marginalised. Maban, in Northern South Sudan, is such a place. Civil war and ethnic conflict has caused mass internal displacement as Internally Displaced Persons (IDPs) fled north to  Maban Upper-Niles state. Yousif Batil is the largest refugee settlement in South Sudan and it is there that efforts for inclusion are in action focused on the elderly and those with disabilities.
Last year in November, I visited the JRS Day Centre for Yousif Batil and spoke with Khamisa Hamid about her role in supporting the intensive rehabilitation team in regards to mobilising support through social networks, completing follow up home visits and the training she received in basic psychosocial skills.
She spoke of the impact JRS has had, not only for the community but at a personal level as the team has supported her by way of upskilling and teaching around types of disabilities and the concerns and challenges that go hand in hand with such conditions. Massage therapy is a huge component to the services provided by the daycare especially for the elderly.
Often people with disabilities in Yousif Batil are excluded by way of being kept indoors, isolated and lacking both independence and stimulation. One of the ways JRS is promoting inclusion is by local advocacy and Khamisa spoke about her role in spreading awareness and countering practices that have individuals excluded. One of the greatest challenges Khamisa shared was the lack of mobility devices such as crutches and wheelchairs and the huge hindrance this makes for promoting inclusion and the visibility of vulnerable people.
You can listen to Khamisa share her experience and the challenges she faces supporting those at greater risk of exclusion.
JRS Maban are a lifeline for vulnerable communities in refugee settlements such as Yousif Batil camp and those who live with disabilities are at greater risk as access to acquire even the most basic necessities is often out of reach.
You can help support workers like Khamisa give confidence to the elderly and impaired and help us continue to support projects which are lifeline to families.