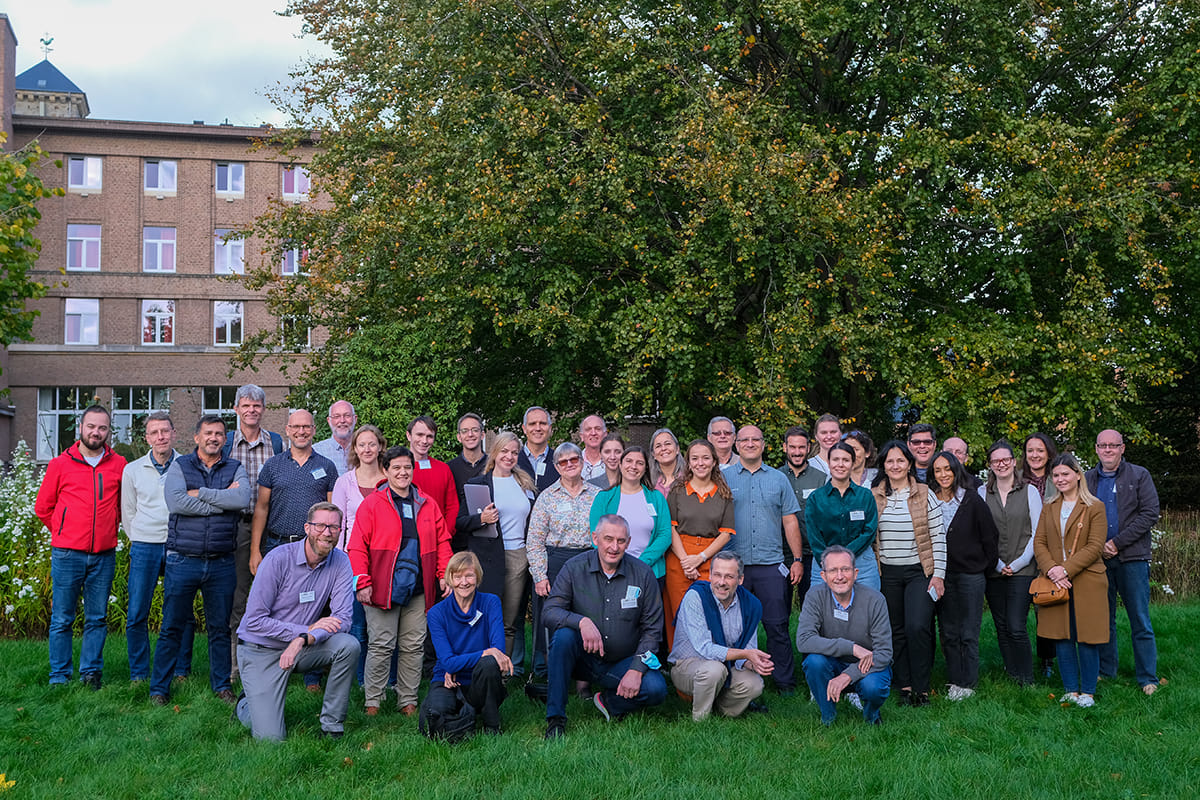 Volunteer Philip Buckley, a past pupil from Coláiste Iognáid, shares his experience on placement in Belgium. Having moved to Brussels in April, Philip volunteered with JRS Europe and writes about the various JRS works and projects he was involved in.  
In December 2021, I applied for a volunteer position with the Jesuit Refugee Service (JRS) Europe through the European Solidarity Corps. The placement with JRS seemed perfect for me: I had always had a strong interest in the cause of displaced people since my time in Coláiste Iognáid and hoped to start my working life in the area.  
In April, I moved to Brussels and joined JRS' Programmes unit. JRS is active in over 55 countries, with a mission to accompany, serve, and advocate for displaced people. This mission is key to the special way that JRS works by empathetic accompaniment of displaced people, JRS can find the best ways to serve them, and can help to amplify their voices and advocate for their rights.  
JRS has 23 Country Offices in Europe. These offices are diverse in their context and work, but many share key priorities: prevention and monitoring of detention, ensuring access to protection, social inclusion, and awareness-raising on migration-related issues. JRS Europe is the regional office, which often coordinates the work of the European Country Offices. We help to find funding, conduct European-level advocacy, and coordinate and run European projects. 
In my time at JRS, I worked with my colleagues on European projects – such as the CHANGE Environment project, designed to engage young people on the link between environmental change and migration. As the Horn of Africa suffers from a historic drought which has displaced millions, flooding has driven people from their homes in South Sudan, Pakistan, and elsewhere, and global food insecurity is on the rise. It was very fulfilling to contribute to this project to raise awareness on one of the most pressing issues of our world. 
During my time here, I have been particularly involved in the One Proposal – the coordinated European response of the Society of Jesus to the International Armed Conflict in Ukraine. This conflict has forced millions of people to flee Ukraine to elsewhere in Europe – especially Poland and other neighbouring countries – and millions more remain internally displaced in Ukraine. The violence continues, and each day more people are forced to leave their homes.  
At JRS Europe, we worked with the JRS offices in Romania, Poland, Ukraine, and Hungary – and with partners in Slovakia and Moldova to coordinate a unified response to welcome, protect, promote, and integrate refugees. It was a privilege to see the amazing work done in the face of this immense crisis by JRS staff and volunteers, and to contribute in some small way to their work.  
In September, myself, and a colleague from JRS Europe conducted a mission to Romania, Poland, Hungary, Moldova, and Ukraine, to visit the teams, assist with planning, and help in assessing their needs. I was lucky to meet the amazing teams and speak with them about their work, and it was incredibly moving to meet the refugees from Ukraine that they worked with.
It was especially powerful to see the support given by Ukrainian refugees, who after leaving their homes and undertaking often extremely difficult journeys volunteered and worked with JRS in Romania, Poland, and elsewhere.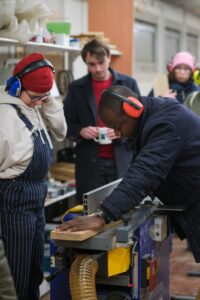 The JRS team in Nowy Sacz in Southern Poland, for instance, was established by three inspirational women from Ukraine, who have worked since the start of the conflict to provide accompaniment, educational services, psychosocial support, and other assistance to those fleeing the war. Their dedication, selflessness, and ability to work under difficult circumstances is really amazing – and this has been a common theme in the teams of JRS since the start of the conflict. 
I was also lucky to have the opportunity of starting my own project in Brussels. The people facilitating my volunteering at the Bureau International Jeunesse made me aware of opportunities available through the Erasmus Programme, to start small-scale initiatives for social change in local communities. With a small team, I started a project for social inclusion and community-building, which brings people of different backgrounds – including people with a migration background, Brussels locals, refugees, and others – together through woodworking. It has been amazing to meet such lovely people. Next year, we hope to collaborate to make furniture for a women's shelter in Brussels. 
Although volunteering with JRS Europe is now drawing to an end, the practical skills and broader lessons that I learned will stay with me – as will the great example and inspiration set by my colleagues, and by the people JRS serves. After my time here, I will continue working with JRS on their mission to accompany, serve, and advocate for displaced people.  
You can find out more about the woodwork project via Instagram: @hhh_woodworking