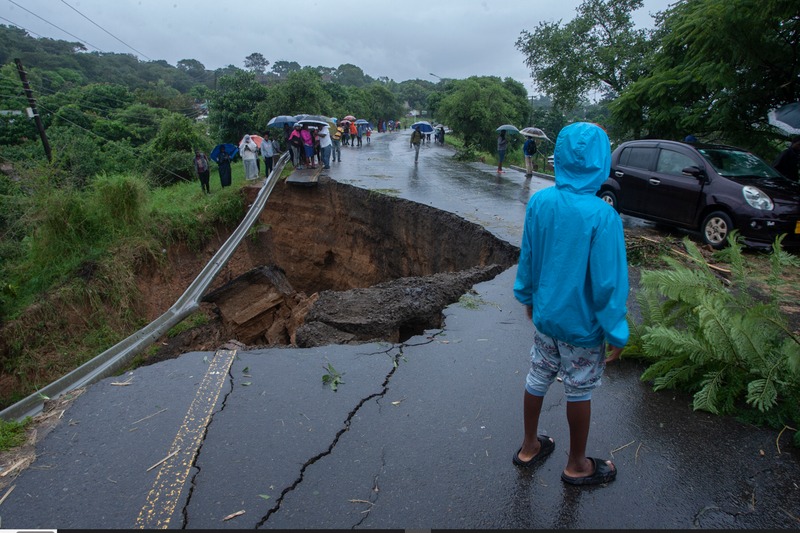 This Saturday join millions of people across the globe and switch off your lights in support of nature and the planet. In Ireland, Earth Hour is at 20.30 (8.30pm) and will mark globally a time for reflection and raised awareness of the effects of climate change and the need for action.
Earth Hour isn't just a symbolic lights-off event – it is a global movement and message to the international community that we are facing an emergency. It has become a catalyst for positive environmental impact, driving major legislative changes and is about harnessing the power of the people and collective action.
During Earth Hour, at IJI we reflect on our project partners and the effects of climate change on the world's most vulnerable communities.
Earlier this month, Malawi was hit by a devastating cyclone. The tropical Cyclone Freddy has hit 10 districts in the Southern Region of the country. These include Mulanje, Phalombe, Thyolo, Blantyre, Neno, Mwanza, Nsanje, Chikwawa, Chiradzulu and Zomba.
The devastating effects of Cyclone Freddy continue to rise as the death toll has reached 499 people as the Government and other rescue teams continue their operations.
According to the press release by the Department of Disaster Affairs released on the 20th March, the number of displaced people is at 508,244, with 534 camps set to accommodate the displaced. The number of people who are injured is at 1,332 and 427 persons are still reported missing.
Our partnership with the Jesuit Centre for Ecology & Development (JCED) has sought to empower vulnerable communities by not only strengthening livelihoods but building capacity and resilience to the growing challenges of climate change. From long spells of drought and flash flooding to desertification and water pollution – communities in the global south are facing an accelerating climate emergency.
Extreme weather has become ever more present in the lives of the people of Africa. Just 4% of the world's global emissions comes from the entire continent yet African states are the one's suffering from the effects of climate change the most, despite having done very little to cause it.
Our thoughts and prayers are with the people of Malawi and our partners working tirelessly to improve and empower the lives of marginalised communities. JCED have reported widespread need of those who have been displaced and traumatised by Cyclone Freddy as thousands are struggling without basic necessities, as many lack food, utensils, clothes, sanitary materials and blankets.
If you would like to support JCED and their efforts to provide emergency relief to displaced cyclone victims, please donate today and help support families in crisis.