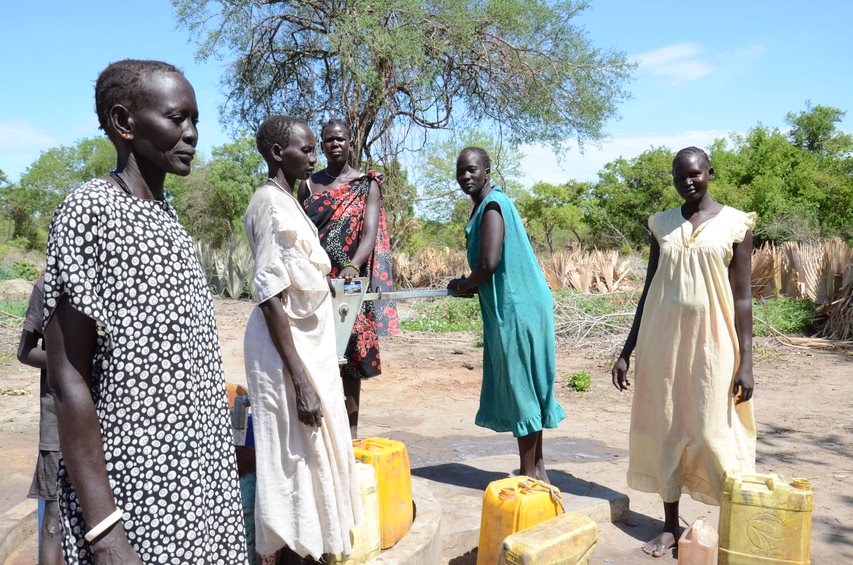 Water is something we often take for granted on this side of the world but it is not only critical for our health but has a domino effect on all other aspects of life, society and the world around us.
In times of water scarcity, control and access to water can jeopardize peace and its pollution has a ripple effect that not only poses damage to human health but the safety and preservation of wildlife too.
Water is a finite resource which means once it is gone – it's gone. Global warming brings about disruption to the earth's water cycle and rising sea levels causes saltwater intrusion which pollutes groundwater & freshwater sources which humanity relies on.
Water is so fundamental to life and yet over 40% of the global population does not have access to sufficient clean water. According to UN Water "by 2025, 1.8 billion people will be living in countries or regions with absolute water scarcity" – as an international community we need to united in our efforts to bring about climate justice in a response to climate change.
Climate justice is about recognising how the global system is unfair. Just 4% of the world's global emissions comes from the entire continent of Africa (Forbes, 2022) and despite climate change, inevitably, effecting us all – it is African nations who are impacted most, suffering extreme weather and disasters despite doing little to have caused global warming.
From drought to flash flooding in South Sudan to Cyclones in Malawi – the impact of climate change is very much present in the lives of vulnerable communities.
The Global South are most affected by water shortages, flooding and poor water quality. Around 80% of illnesses in the developing world are linked to inadequate water and sanitation and access to clean and safe water has ripple effects beyond health to issues of gender equality and livelihoods such as farming.
The lack of clean water, sanitation, and hygiene (WASH) disproportionately affects women and girls. Access to clean water and sanitation is essential not only for their overall health but their physical safety and security, their education, and their own self-development as well as their human dignity.
Water scarcity and inaccess to clean water and sanitation facilities during menstruation puts women and girls at risk of infection and the absence of latrines or appropriate latrines can hinder school attendance for girls and prevent women from working.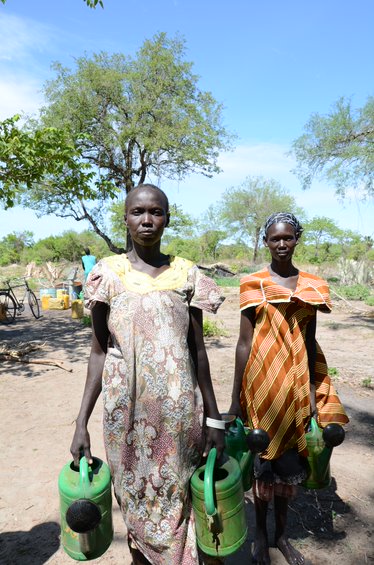 Women and girls, in the contexts of where we work, carry the heavy burden of domestic chores. They are often the gatherers of natural resources for household use and small-scale agriculture and due to a lack of access – it is women and girls who are burdened to travel long distances to collect water often placings themselves at risk of violence and abuse.
At IJI we believe access to clean and safe water is a human right and we continue to support projects which give hope and equity to vulnerable and marginalised communities.
Our Lenten appeal is focused on providing lifesaving water resources fundraising for water tanks for schools and education centres, village boreholes and critical water & hygiene kits for families in Syria struck by recent earthquakes.
We launch our Water Appeal to focus on a number of education projects in East Africa & South East Asia:
Upendo orphans & vulnerable children centre and St Joseph's Secondary school in Nairobi, Kenya.
Loyola Secondary school in Wau, South Sudan
Abay Mado Academy in Ethiopia
Apu Palamguwac Cultural Education Centre in the Philippines.
These schools are all in need of water tanks as well as the needed gutters and drainage systems to provide children with access to safe water and you can help us support them.
Schools such as St Joseph's in Kangemi slum are without access to clean and safe water and relying on bottled water becomes costly forcing families to take health risks in times of high costs and inflation.  District boreholes are lifelines for these communities and through your generosity we can protect school children.
In South Sudan, long periods of drought means livelihoods are put in jeopardy as crops cannot be replenished and women and girls are forced to walk long distances, often through dangerous terrain out in the bush to search for safe and drinkable water.
On World Health Day, the World Health Organization (WHO) celebrates its 75th anniversary – to mark the occasion you can do something really special and give the gift of water today.