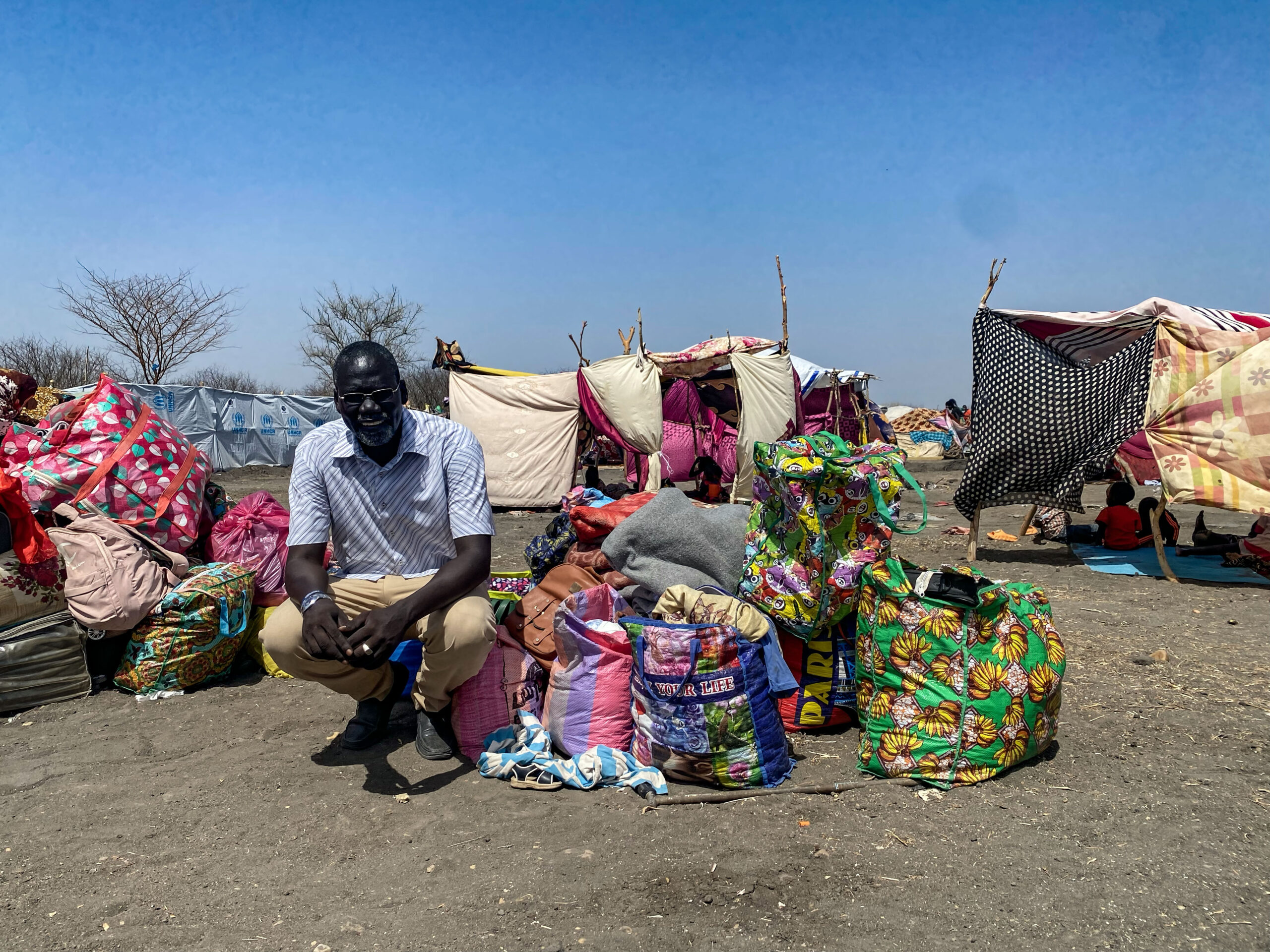 On Refugee Week, Kureaa Dehrok Kaah (male, 42), shares his story of how he and his family fled violence in Sudan to seek safety in South Sudan. 
Dehrok came with his family of 15 people including 6 children under 5 years old. They walked for two days before taking a bus to Joda.
At the bus station going to Joda, Dehrok explained there were hundreds of people. Lots of elderly people and children. The way to Joda was very challenging with harsh climate conditions with no food nor water. Travelling with small children made the journey extra hard. 
"It was harsh… especially with the children, seeing them crying every day… it made it very difficult for me."
"We carried nothing with us! We had no way of carrying food nor any other item, since I was busy carrying the children."
"We would have never imagined that something like this would happen to us"
Kureaa's family decided to leave due to insecurity as violence spread across Sudan as political fractions clashed.
"There were bombs falling over the city, with no clear target. They fall randomly, so you would never know if the next one would hit you and your family".
Dehrok feared for his life and his family. 
Before the violence, he used to be a secondary teacher at a school in his town. He had been teaching for 15 years.
When the war started, the first bombs started falling around 9am in the morning. He was at class with the students since classes started around 7.30am. Leaving the school was dangerous, so they decided to lock themselves in the center with all the students expecting the bombing to cease. 
But the bombing did not stop and after two days in the school, they decided to start contacting the parents so they would come pick up all the children. When the school was emptied of pupils, Dehrok went to look for his family. They stayed at home expecting and hoping for a ceasefire. But after two more days with bombs continuingly falling -the family decided to grab their children and leave Sudan.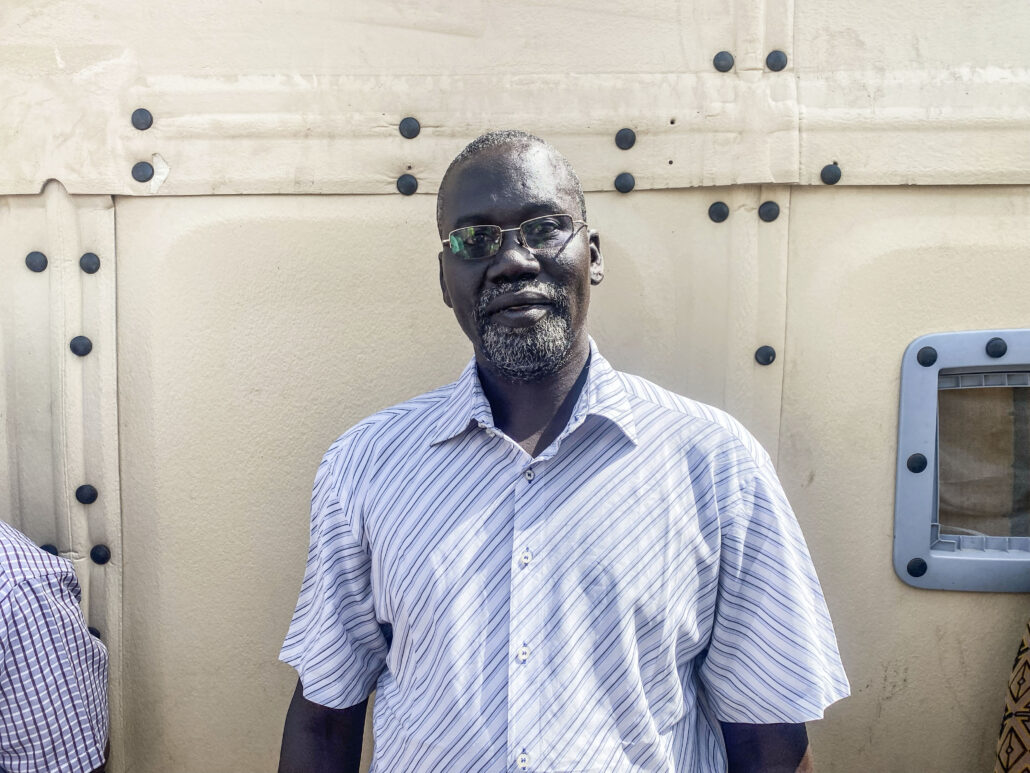 When asked about the future, he says it is uncertain: "We have nowhere to go. We don't know where will our next step be… I foresee nothing from here."
"If peace comes, I would love to go back home because of the commitment I have with my students.  They were about to start their examination period so I had all their examination cards with me. Now, if they want to continue and attend the government exams, if that is possible, none of my students will be able to exam because they don't have their cards. I owe them this. As soon as peace comes, I need to go back for them."
He thinks the war will last long: "No-one will accept the defeat."
They spent 4 days waiting in Joda at the border until they could pass to the Reception Center in Renk. There were lots of people in Joda. Life is hard, they suffer hunger and are only provided water.
The Sudan Crisis is getting worse and there is a great need to transport people out of Renk, especially when the rains arrive as the situation will worsen with flash flooding and the risk of deceases, like cholera, spreading.
According to the Jesuit Refugee Service, only a few days ago, in only 3 hours, 93 people got registered as having diarrhea. The safety and security of women is also at great risk, there are many cases of women assaulted and sexually abused on their way to Renk from Khartoum. But due to cultural norms they don't speak up. 
Working to support our peers at the Jesuit Refugee Service (JRS) in South Sudan – the teams across the country north at the border are accompanying refugees through a number of actions, from distribution of basic necessities and psychosocial support to creating safe spaces for children and safe transport for resettlement and the referral of people in need of medical care and mental health services.
You can support this vital humanitarian work & help us accompany those in need.