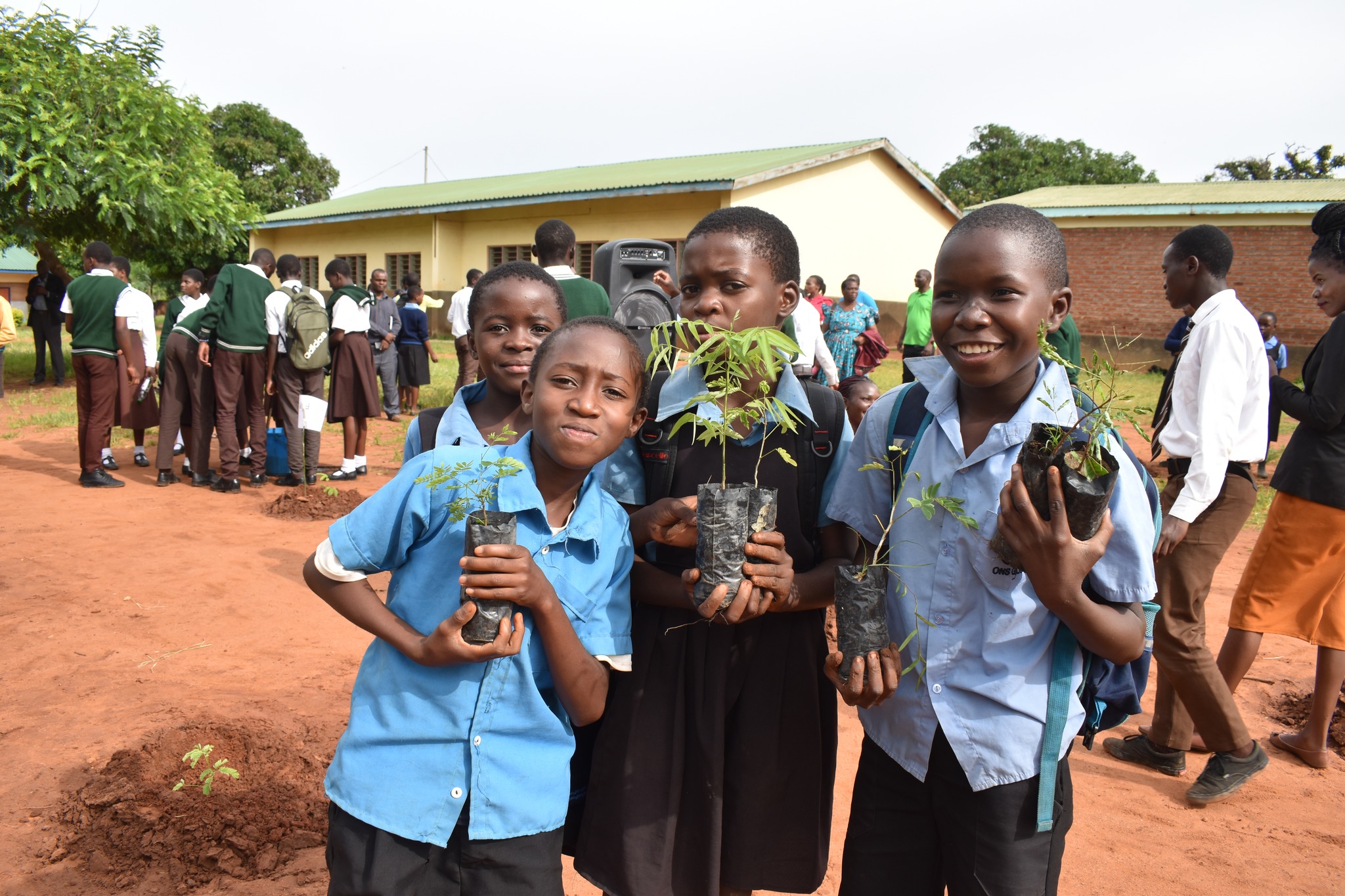 International Youth Day is about looking to a sustainable future where the global community works together to create a climate-friendly world to not only address the climate crisis but to achieve the Sustainable Development Goals (SDGs).
This cannot be possible without the youth of today and building 'green skills' – skills and knowledge needed to live in, develop and support a sustainable and resource-efficient society. For International Youth Day on the 12th August, the United Nations is hosting a worldwide webinar on building green skills and facilitating discussion and the exchange of ideas across the earth's youth.
The power of young people is bringing change to Malawi and our partnership with the Jesuit Centre for Ecology & Development (JCED) is empowering vulnerable communities by not only strengthening livelihoods but building capacity and resilience to the growing challenges of climate change.
At the heart of all their projects is climate justice.
But what does that look like?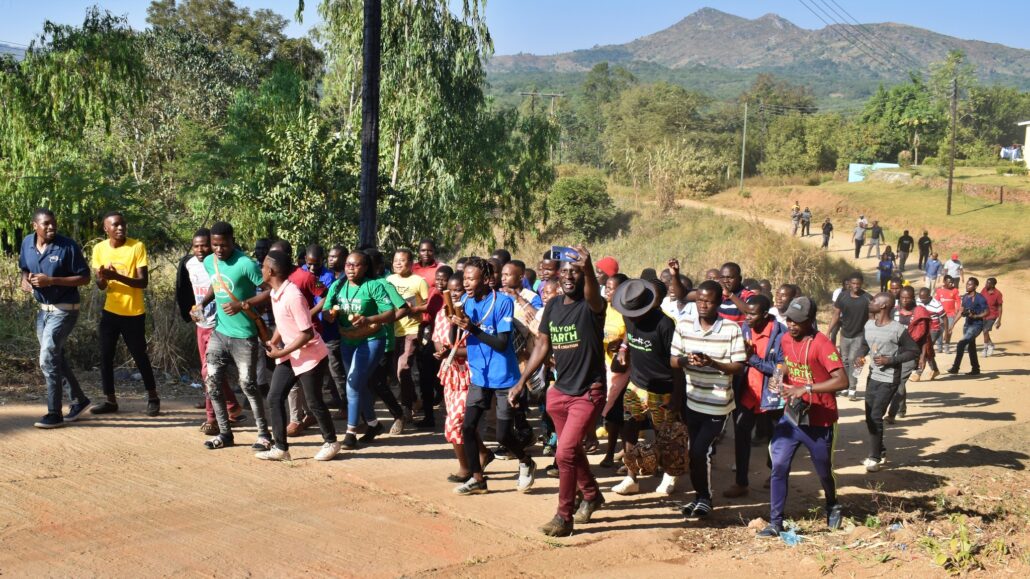 Climate action without justice will not solve the problems of inequality, poverty and the inevitable damage fossil fuels and emissions inflict upon the planet. Only through solutions founded on equity can we bring about sustainability for the future – so that no one is left behind.
JCED's 'Caravan of Hope' is climate justice in action focused on youth and channelling their passion and dedication to not only making their communities conscious of climate change but through action – JCED has brought about positive change across the country. It is also providing victims of Cyclone Freddy with humanitarian aid through its 'Rebuilding Together' programme and through its 'In This Together' campaign focused on community social support – young people are uplifting one another touring around Malawi with song and dance!
From tackling the problem of soil erosion by tree planting to sustainability focused on livelihoods, such as the Mbira stove project which is empowering women to not only support themselves financially but also reduce the use of firewood which has caused severe deforestation in Malawi.
As well as building local capacity and sustainability, JCED has also stepped onto the international stage demanding climate justice and responding to the cry of the earth and the poor by attending COP meetings lobbying for governments to bring about systematic change and empowering Malawi's youth to take charge of their futures in ways which respect the earth and all people.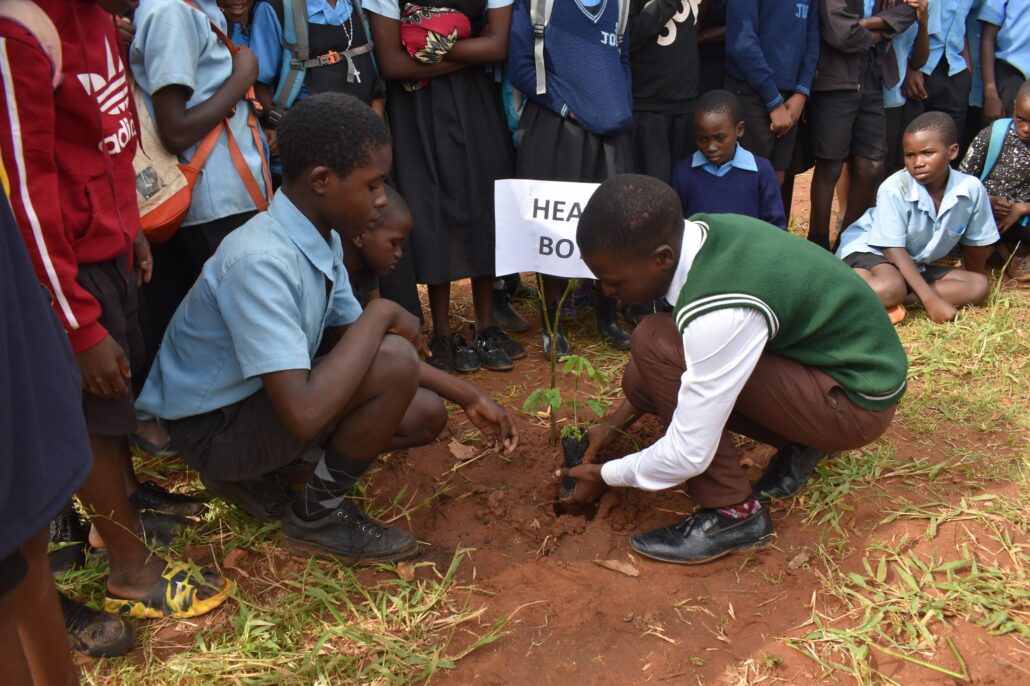 At IJI we strive to support the world's most vulnerable and marginalised putting equitable sustainability in action which is about supporting projects working WITH people not for them. At JCED, led by Brother Ngoni, climate action is just that – working with people and supporting them in ways which has equity and comradeship combined.
On Youth Week JCED has been incredibly busy supporting young adults in climate justice advocacy and engagement with students from Kasungu LEA School, Loyola Jesuit Secondary School, St Joseph Primary School, Tchapa Primary School and Katayanthona Primary School in Kasungu where local youth are working to restore the land as well as learning the skills for planting and management of trees.
In Malawi projects like JCED are about envisioning a better future and building the skills for development in communities that need it most. They will participate in the webinar on the 11th August themed: "Intergenerational Solidarity on Green Skills"- It is youth empowerment in action!
For more information on how you can get involved visit: www.un/youthday.org