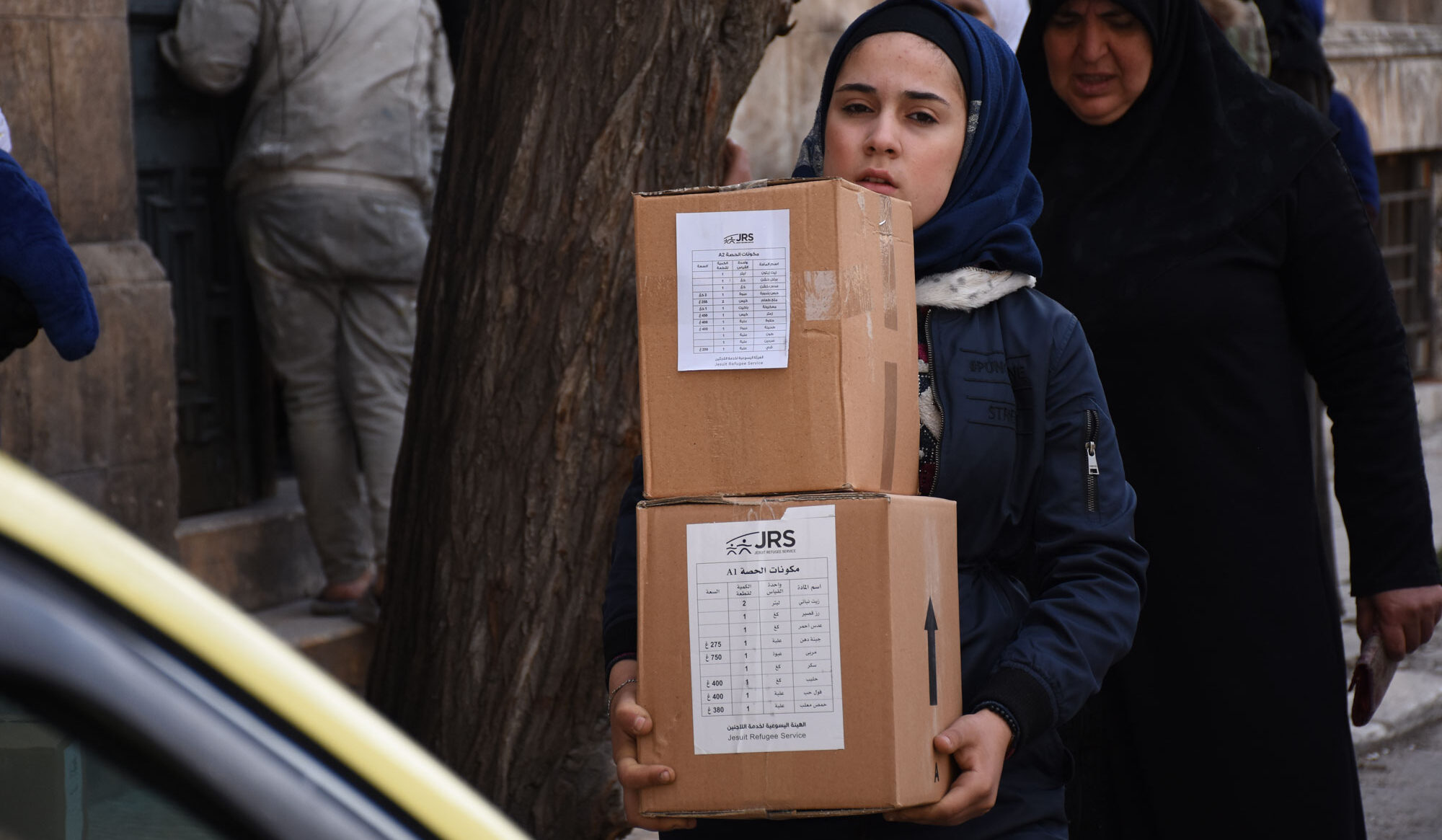 World Humanitarian Day is dedicated to the work and compassion of aid and humanitarian workers worldwide. It is a day to reflect on the work of NGOs and humanitarian organisations working to alleviate the suffering of vulnerable people and upholding humanitarian principles of humanity, impartiality, independence, and neutrality.
But why?
On 19 August 2003, a bomb attack on the Canal Hotel in Baghdad, Iraq, killed 22 humanitarian aid workers, including the UN Special Representative of the Secretary-General for Iraq, Sergio Vieira de Mello. Five years later, the United Nations General Assembly adopted a resolution designating 19th August as World Humanitarian Day (WHD).
From that day and onwards #NoMatterWhat was born – a hashtag signaling unwavering commitment to deliver for the communities we serve, no matter who, no matter where and #NoMatterWhat.
On World Humanitarian Day, we would like to spotlight the amazing work of our partners within the Jesuit Refugee Service (JRS). From Syria to South Sudan, we have been supporting projects that are about empowering marginalised communities who have been displaced and seeking to rebuild their lives.
In February one of the world's biggest natural disasters hit Southern Turkey and Northern Syria. It left a death toll of nearly 60,000 people and shattered the lives of millions.
Jesuit Refugee Service Syria, led by Tony O'Riordan SJ, has been present and working with the people affected since the earthquake hit, supporting over 50,000 people with food aid and emotional and psychological supports.
From September 2023 to May 2024, JRS plan to support 1,000 of the most affected families who have lost their homes and loved ones. They remain in need especially when the bitter winter temperatures hit and as access to basic food becomes increasingly difficult.
We want to help with food, health care and winter clothes and will continue outreach to vulnerable families in Syria.
Since the earthquake 6 months ago, JRS has restarted and extended its healthcare services, providing psychological and psychosocial support as an integrated part of the medical service to address both physical and psychological needs.
"People often need to talk about their suffering. Some of them have lost family members or they are in the shelters or sleeping outdoors, so it is important to support the survivors not only with medical treatment but also by offering them a sympathetic ear and a safe space," says Fr O'Riordan.
JRS is also planning on distributing food aiming to reach about 40,000 people during the next six months as the population, especially children, are at serious risk of malnutrition.
The team at JRS Syria are bringing HOPE to communities enduring great suffering & this would not be possible without your help and support and for that – we thank you.
You can support humanitarians working to accompany and aid families piecing their lives together.