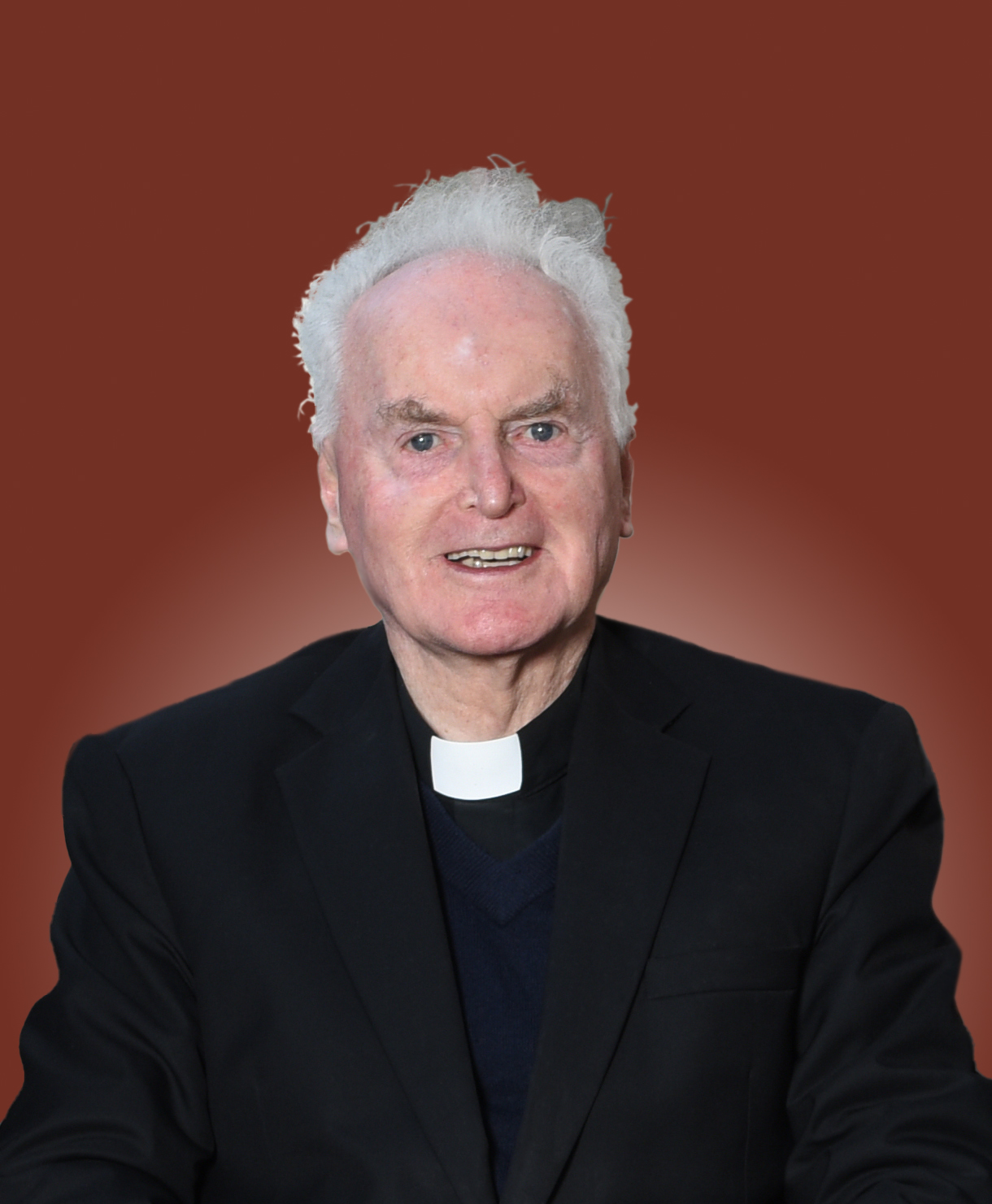 From all the team at Irish Jesuits International we would like to send our thoughts and prayers to the family, friends and loved one's of Father John Russell. John passed on peacefully on Friday 22nd September at St Paul's Hospital, Hong Kong. He was 97 years old.
Fr. Russell was born in Dublin, Ireland on 24th August 1926. He entered the Society at Emo, Co. Laois, on the 12th November 1943 and was ordained to the priesthood on the 31st of July, 1957 in Milltown Park, Dublin, and professed his final vows on February 2nd, 1961 at the church of the Gesù, Rome.
John lived in Hong Kong for over half a century and had a great fondness for the place and its people – it was his home.
In an interview with us back in 2017, Fr Russell spoke fondly of his time managing the Catholic Centre in a commercial building in Hong Kong. It had a few floors dedicated to the Centre that included a chapel. He met all kinds of people there—some wanting comfort and consolation and some just wanting a comfortable place to sit and reflect.
As well as being a friend and companion to those who needed it, a lively highlight to John's life was working as Warden to 120 students at Ricci Hall. It is a hostel for students attending Hong Kong University. Fr Russell enjoyed ministering to the noisy, lively young students – for 12 years they kept him young and vital: he often turned a blind eye to their antics!
Before retirement, Fr Russell worked with the Curia in Hong Kong in the marriage annulment section but remained a constant companion and a listening ear to those who needed it.
John's only surviving family member in Ireland (Dublin) is his brother Matthew with whom both the Hong Kong Jesuits and our own John K Guiney (IJI) have been in contact in recent weeks. All priests of the Chinese Province will celebrate Mass for the intention of Fr. Russell's eternal rest.
Go well, Father John. Rest in Peace.