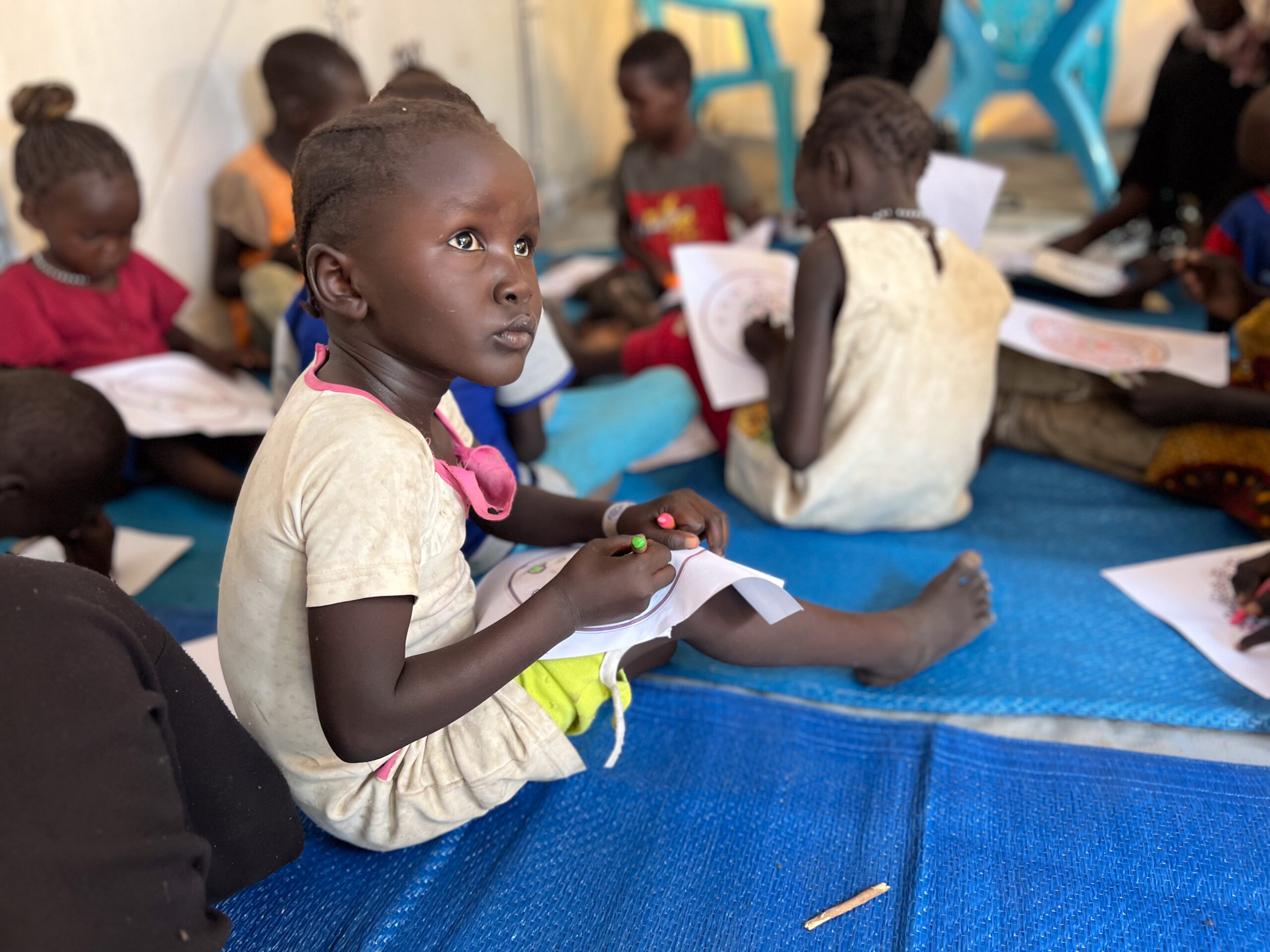 A power struggle is at the centre of the conflict in Sudan and, with all wars, women and families have their lives torn asunder as fighting continues between the army and the powerful paramilitary group, the Rapid Support Forces (RSF). The capital, Khartoum, is at the centre of violence but clashes have been reported across the country as mass shootings and bombings have forced civilians to flee for their lives.
Since May, thousands of people have fled Sudan to South Sudan where at checkpoints and border crossings such as Renk, families face other challenges due to overcrowding such as food and water scarcity as well as sickness and disease.
Humanitarian intervention is needed more than ever.
Irishman Shane Burke is part of the Jesuit Refugee Service (JRS) team coordinating emergency responses at border crossing points in Chad and South Sudan.
There JRS are providing immediate aid as well as psychosocial support and non-food items such as mosquito nets, plastic coverings, and sanitary and hygiene materials. Large numbers continue to arrive daily in their thousands, with the majority being children, their lives turned upside down, confused, and hungry, with an uncertain future.
Shane and his team now face growing challenges to manage and integrate refugees into camps in Maban and provide relief and safety for those in Renk at the South Sudanese border.
Shane hopes Ireland does not make the Sudan war a forgotten crisis.
To hear more from Shane and about the humanitarian aid work in Renk and other transit zones, play the video below.