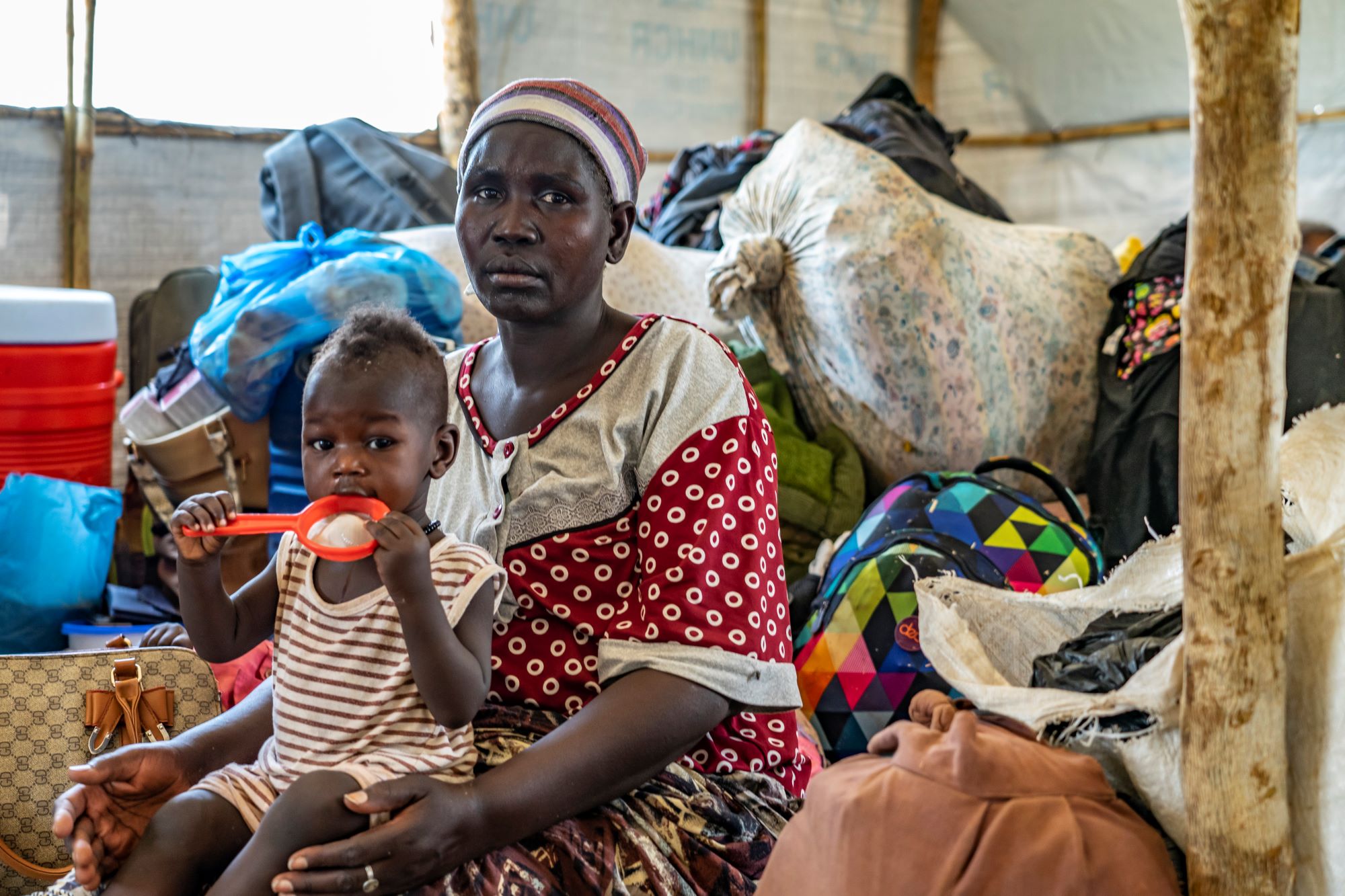 As we get closer to Christmas, places like South Sudan lie heavy on my heart. As the youngest country in the world, getting its independence 12 years ago, it's still one of the poorest countries in the world. Life expectancy is 57 years…a far cry from our 82 years in Ireland.
My woes and stresses of being a working mum with 3 young kids, is a world apart from what most are enduring in South Sudan. With Christmas approaching, I take a quiet joy in dodging the panic present buying for friends and in-laws. I've long given up on deliberating over what presents to buy – presents that are meant to somehow show how dear they are to me. Mind you, if I'm honest, it's more about never actually managing to get it right. This year, my plan is that they'll all get the same present, a gift for someone in South Sudan. That's a little stressor, I'm able to put neatly aside.
Hardship
I've always struggled to understand how a person can live through constant, unrelenting stress alongside the grief and trauma of losing their home, or someone in their family. How someone can live through so much hardship, yet still find a way to smile, laugh and get through the day. In Ireland, I don't think we give enough acknowledgment to the resilience that some of us have had to build up throughout our childhood, particularly when it's saturated with trauma. Even at that, it can still be a mere fragment of what many in South Sudan have had to go through in their own childhood years.
I asked Irish Jesuit, Tony O'Riordan, from Cork, who worked for over four years in Maban, South Sudan, how he made sense of it…how he understood where people got the energy to continue. Hope. Compartmentalisation. Grief is no less to the grief we have in Ireland but feeding your family requires you to get up early in the morning, start the charcoal fire, set about your day walking to get as much water as you can carry from a river/borehole miles away, then walk to the market to get a small plastic bag of long-life milk, to just make porridge for the kids. A task that takes 3 minutes for us in Ireland with a microwave, can literally take hours for someone living in a camp or rural area in South Sudan.
There are over 2 million people displaced in South Sudan – that's equivalent to all the people in Munster and Connaught living in a temporary setting that is not their home. As some of us start thinking of how we'll celebrate Christmas day, 2 million South Sudanese are dreaming of finally making it back to their original homes. Conflict in Sudan, has forced them back down to South Sudan. Instead of being greeted by hearty Christmas dinners, warmth and comfort, they are returning to a bleak reality of finally making it back to their original homesteads. They're not sure if their homestead is still there, or if someone else is occupying it…maybe by another displaced family, much like they were for the last 10-20 years. I've asked many returnees, what do you do, when you finally return to your original home and find a strange family living under the tree that you've planted yourself all those years ago. Their answer – patience. Many colleagues I worked with, talked about having to set up make-shift shelters on the outskirts of the camp, waiting for a time to come when it would be safe enough for them to get their homestead back, and for that family themselves to move on.
A tree that was planted in a homestead a generation ago, may not hold the warm memories we might expect – sheltering the family from the midday sun, or heavy rains. That tree could be holding so many memories and trauma, from rebels attacking, rounding up and killing children – neighbours children they had watched growing up. I remember all too well, a woman my age, Monica Illiha, still working her way through secondary school, point out a tree deep in the bush to me where she hid when the rebels last attacked, and that I should remember the route, as that's where we were to meet if the rebels were to come again.
Counselling
Many families won't even make it all the way home this Christmas, and will see themselves lucky to make it just across the border, to camps like Renk, where we are responding with partner, Jesuit Refugee Service (JRS), providing relief items and psychosocial counselling.
I get texts weekly from former colleagues I used to work with. More often, it's actually texts from their children who were toddlers 20 years ago when I first worked in South Sudan. It's rarely an ask, or a request for a transfer. More often it's just a text to say hello. To know that someone on another continent has the time to chat, to say a quick hello.
Working with the missionary congregations, in South Sudan, brings with it an immense sense of duty to reach those furthest left behind – to reach parts of South Sudan where the government and other NGOs can't reach, as they can be restricted by strict security protocols. There's a sense of pride that comes with that, for personnel that work with the missionaries. Personnel know they can get higher paid jobs elsewhere, but their heart is in serving those furthest behind.
South Sudan lights such a fire in our hearts, it's difficult to move on, once you've witnessed the immense need. Sligo man, Shane Burke, who went out to Kenya almost 14 years ago to work with the Jesuits, is still with us – working with JRS and serving at the moment as Acting Country Director for South Sudan. He's part of the team responding to the refugee crisis in Renk, South Sudan. We also welcome home, Cavan woman, Noelle Fitzpatrick, who dedicated four years to the role as JRS South Sudan Country Director – leading the teams in Juba, Yambio and Maban.
Richard O'Dwyer, from Marino, Dublin worked in South Sudan for 7 years, as a Jesuit missionary in Lobone and Rumbek. Not an easy feat for anyone. A world apart from this current work as Parish Priest in Gardiner Street, yet not a day would go by without Richard remembering South Sudan and the people he served. As the Jesuit parish gets ready for their Christmas Concert, I can't help but be moved by the videos being sent to me over WhatsApp, from the Jesuit schools in South Sudan – students singing Christmas carols and teachers sending Christmas greetings – which we hope to show as the congregation settles into their seats at St Francis Xavier Church for the Christmas Concert. The sense of solidarity is humbling.
We launch our Christmas Appeal for refugees and returnees in Renk this month. As Christmas approaches, please think of the people in South Sudan. They are thinking of you.
Author: Emer Kerrigan is Operations Manager of Irish Jesuits International.