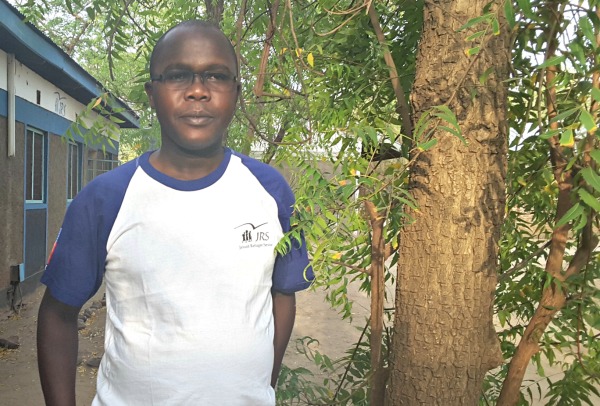 Michael O. Oyoo/JRS
Given the political crisis and famine in South Sudan, Kakuma Refugee Camp continues to receive a massive influx of refugees from that country. The Irish Jesuit Missions continues to support projects in the camp. The provision of Buffalo bicycles is one such project. Michael O. Oyoo writes from Kakuma.
JRS is journeying with refugees
Kakuma Refugee Camp in Kenya has been receiving refugees from Kenya's neighbouring countries since 1992. There are refugees from countries such as Burundi, Democratic Republic of Congo, Somalia, South Sudan and Rwanda. They arrive after going through multiple traumatic events while on the move.
The Jesuit Refugee Service (JRS) journeys with them through offering de-briefing and other types of counselling services upon arrival and during their stay in the camp. This has seen many refugees suffering from trauma find coping skills which enable them to live in the camp with dignity. JRS also takes care of children with cerebral palsy and other cognitive disabilities.
Buffalo is a blessing!
During one of my monitoring and evaluation visits to the JRS service centres, Akim, one of the Community Counsellors remarked: "Buffalo is a blessing!" Buffalo? Buffalo is the brand name of the bicycle type that JRS purchased. Akim and other refugee workers had a list of reasons they said make Buffalo 'a blessing'.
The use of the bicycles has drastically reduced distances and saved time getting from their homes to the refugee centres and elsewhere in the community. They help staff save energy to efficiently serve the community and have time for their families and run personal errands required in the camp.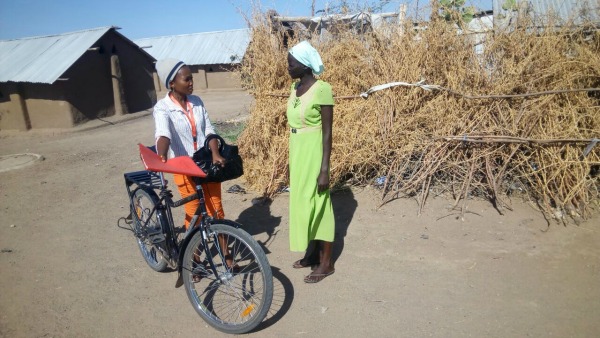 Community Counsellors in Kakuma Refugee Camp. Image: Michael Oyoo/JRS
The Buffalo has increased access to service provision by the refugee community. They have greatly helped the community workers to go to parts of the camp that are not easily accessible, allowing us to serve a bigger population. This includes responding to calls and even making visits to the beneficiaries/clients over the weekends and out of work hours. For this reason, Buffalos motivate the staff.
Mobilisation and awareness
Professional counselling activities are not so popular within the African context even though communities practise it in very informal ways. The Community Counsellors who have been equipped with the knowledge and skills in counselling and homebased care, have the responsibility to help other members of the community who have been on the move, to settle in and stabilise.
With Buffalos, the Community Workers are able to advocate more for beneficiaries/clients by following up referrals made to other entities—such as organisations and hospitals—making sure that referred cases are attended to and concluded.
Buffalos enhance community mobilisation and awareness. Community Counsellors are able to disseminate information by attending other community meetings in which they make known the services the organisation provides.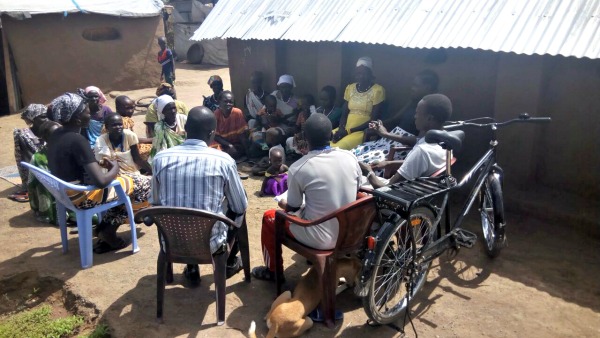 Community meeting in Kakuma Refugee Camp. Image: Michael Oyoo/JRS
Establishing bonds
In a community like Kakuma refugee camp where a large population is made up of women and children, reaching them at their doors establish a bond, the same kind of bond that might have been weakened or lost while on the move. The refugees' instability is not only physical movement, but a psychological one too that constantly tries to meet the past, present and future in a foreign land.
Author: Michael O. Oyoo is JRS Psychosocial Project Director in Kakuma Refugee camp, Kenya.