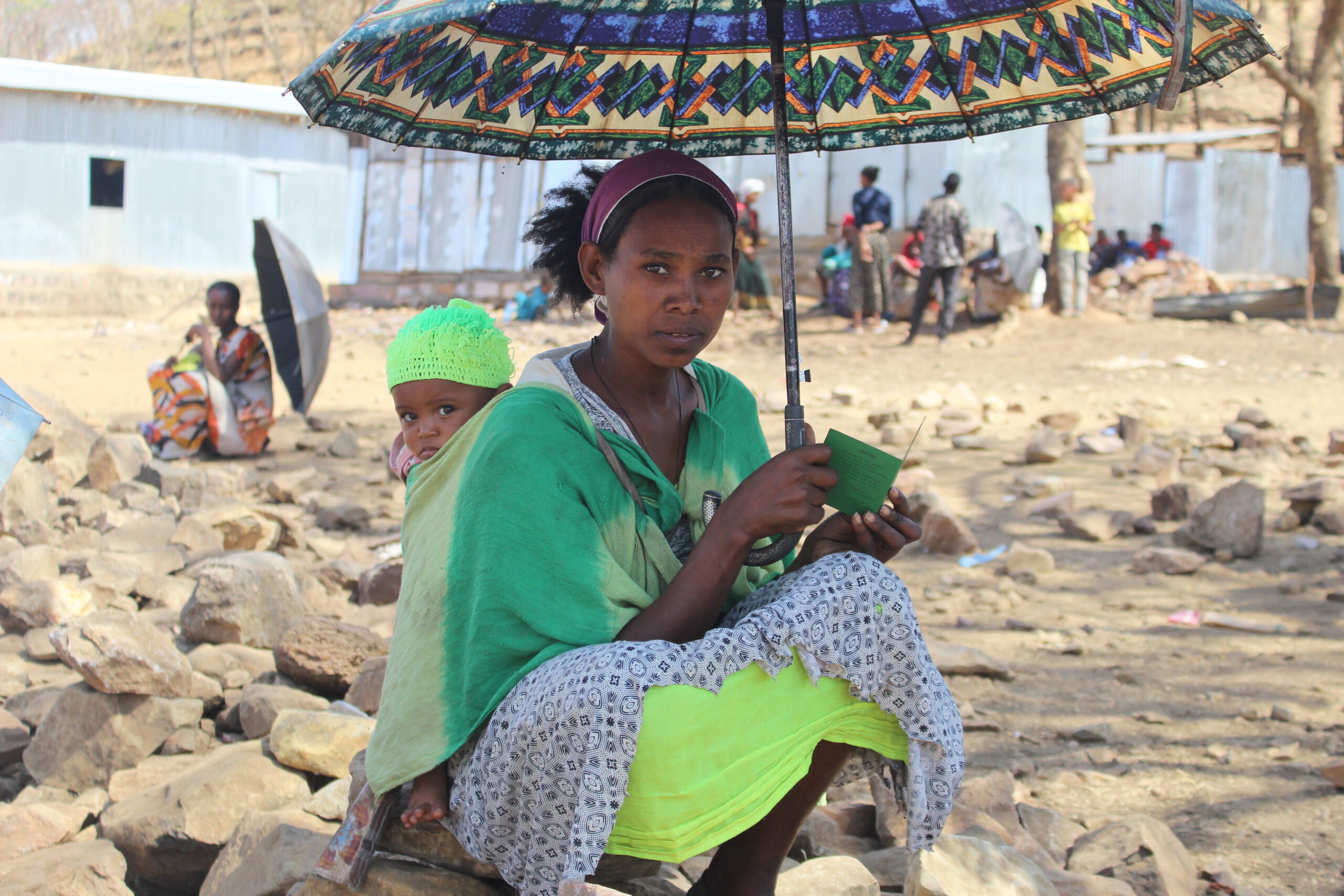 The violent conflict in Tigray, Ethiopia has caused an immense humanitarian crisis in the region. Many people have been forced to leave their homes and are in great need.
The crisis has left innocent people without enough food, shelter or clean drinking water. It has disrupted essential supports and services for elderly and vulnerable people, and impacted the supplies of medicine and access to healthcare. A risk of famine is looming due to burning of crops and the difficulty of harvesting because of the threat of violence.
Refugee Community
Before the start of this conflict, more than 96,000 Eritrean refugees were sheltered in Tigray, mainly in the four refugee camps in the western part of the region: Mai-Aini, Adi-Harush, Shimelba and Hitsats.
When fighting broke out early November 2020 between the Ethiopian National Defense Army (ENDA) and Tigray People's Liberation Front (TPLF), it resulted in civilian deaths and the displacement of thousands of Eritrean refugees sheltered in the four camps and urban areas in Tigray, creating a severe humanitarian and protection crisis. The Jesuit Refugee Service of Ethiopia is working to meet the needs of this already vulnerable community.
JRS Ethiopia Programmes
Before the Tigray conflict began in November 2020, JRS Ethiopia ran several programmes in Mai-Aini and Adi-Harush refugee camps, including Psychosocial Support and Counselling to protect the mental health of members of the refugee community. Youth Development Programmes in the camps featured recreational activities including music education (vocal and instrumental) theatre and dance, and sports including football, volleyball, and basketball). There was a library service that refugees could access. JRS Livelihoods Activities trained refugee community members to tailor hygiene kits e.g sanitary pads for women and to make t-shirts for children. There were programmes in Reconciliation and Social Cohesion to foster harmony and a peaceful existence between disparate groups within the camps.
All of these programmes were brought to an abrupt halt when war started late last year in the region. JRS staff were among the humanitarian workers unable to travel to the camps for security reasons. There was heavy fighting in some spots of the camps surroundings, so people had to evacuate those areas. Many refugees fled the camps just after war broke out. Roads were closed and there were reports of looting of properties. The mobile network was not working so JRS communication with the refugees and to the country office was limited.
Project activities remained closed until the situation in the region started to settle.
IJI Tigray Emergency Appeal
Now, JRS Ethiopia is implementing an emergency programme to support the most vulnerable people in the surroundings of the Adi-Harush and Mai-Aini camps, and Irish Jesuits International is asking for your support for this vital humanitarian work.
Funding from the IJI Tigray Emergency Appeal will go towards meeting the immediate needs of people who have been displaced from their homes by the conflict. Shelter will be provided for them, as well as essential household items including pots, pans and blankets. Food will be distributed to those most in need and the most vulnerable people will be given emergency cash.
Income will also be used to protect the physical and mental health of people in Tigray, by buying and distributing emergency medicine to health centres, and offering psychosocial counselling.
Resuming of JRS Programmes
JRS Ethiopia's existing programmes in counselling, youth work and livelihoods training will begin to resume, with a cautionary approach which focuses on the security of staff and refugees. JRS will participate in the coordination meetings (programmes and security) going on at different levels to ensure staff safety. Advocacy will continue to be a key activity of JRS Ethiopia, which will keep up its lobbying for enhanced protection from the government and UNHCR for refugees.

With thanks to:
Neway Alemayehu, [Country Director], and Million Siraw, [Reconciliation and Peacebuilding Coordinator], JRS Ethiopia and to Paula C Aguirregabiria, [Communications Officer] JRS East Africa.