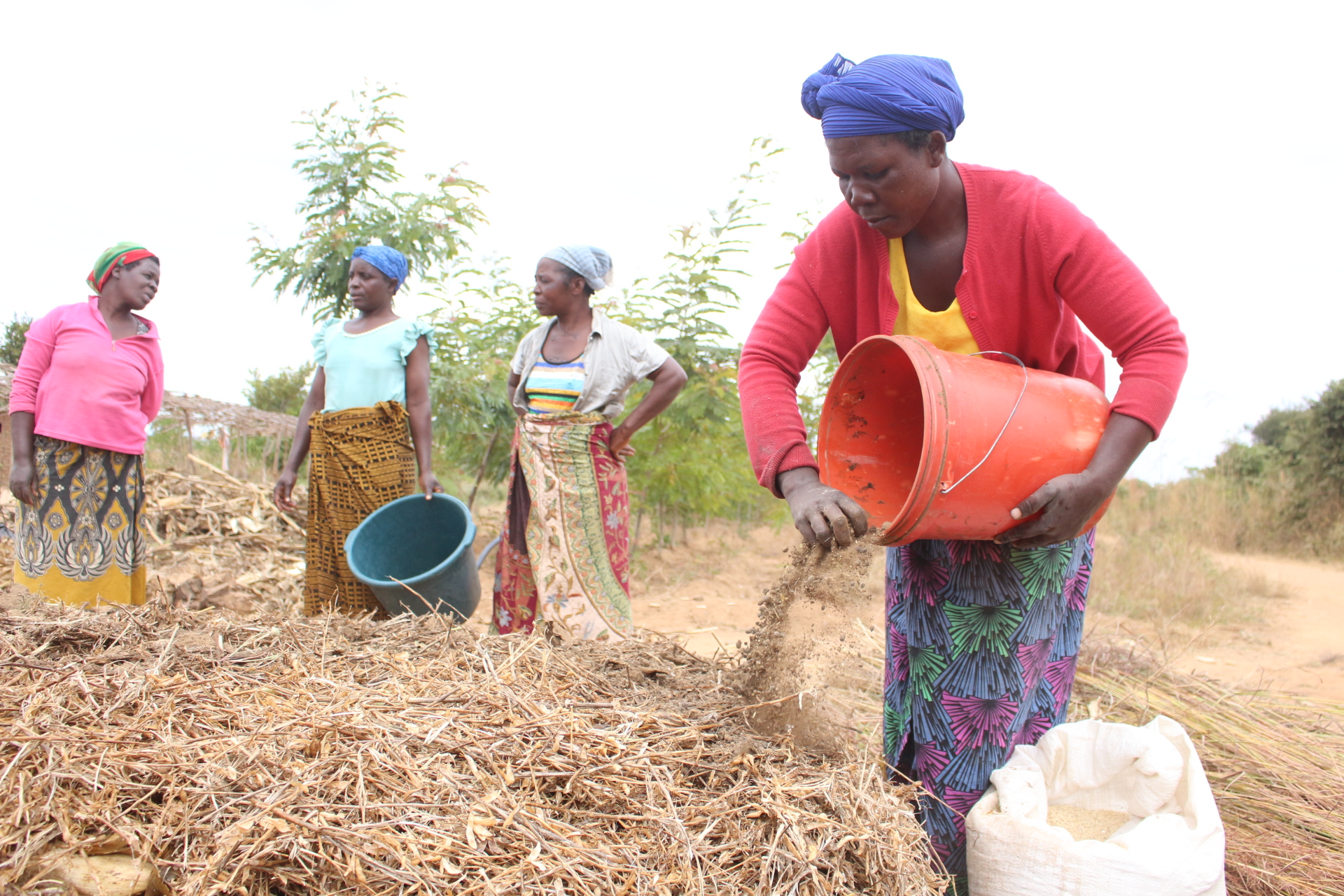 Our valued partner, the Jesuit Centre for Ecology and Development (JCED), has just completed their in-depth Effectiveness Review today, conducted by 'Out of the Box', commissioned by our donor, Misean Cara. The results of the Effectiveness Review confirm JCED's approach in Kasungu, Malawi to be very effective in women's empowerment.
The Effectiveness Review calls for the approach in Kasungu to be replicated in other areas or scaled up.
Climate Smart Agriculture
"The project successfully managed to changes farmer's mindset through agricultural interventions that built farmers capacity in responding to climate change impacts", Jacinta Nyaika, Consultant from Out of the Box. The review found that JCED's approach built farmer's capacity in manure making, good agricultural production and postharvest handling practices to enable them be able to have bumper yields, store their food for future use, and be able to sell the surplus, to generate income for their other needs.
In the second year of the project, JCED provided us with basic seed in our Farmer Field School. We produced 500kgs on a half acre using the climate resilient practices and we shared the seed. This past season we have made money out of the soya we grew in our individual farms with the good market which was there. Rabecca Kantchembere
Eco-Stoves
JCED has engaged local women's groups to produce ceramic eco-stoves which significantly reduce the firewood needed during cooking. The consultant comments, "Attaching a small commission to the Village Promoters of the technology has helped high adoption rates of the technology. This is a good initiative as it is a step towards reduction of deforestation and providing alternative energy source for cooking," Jacinta Nyaika.
Village Savings
"The project also played a great role in improving farmer's livelihoods by promoting savings through Village Savings and Loans Associations (VSLA's)", Jacinta Nyaika, Consultant from Out of the Box. The model that is used to run the VSLA's enable farmers to develop a saving culture, which has been a challenge in Malawi's communities due to high interest rates from banks, for a long time.
Afforestation
Distributing fruit trees and multipurpose forest trees was confirmed to be a good adaptation measure for farmers. Farmers are less likely to cut down fruit trees that provide their households with fruits and also enable them to sell surplus at the market. "Involving school going children in tree regeneration, tree planting and management practices, is a foundation stone for building their future in environmental management", Jacinta Nyaika.
Author: Emer Kerrigan. IJI Operations Manager