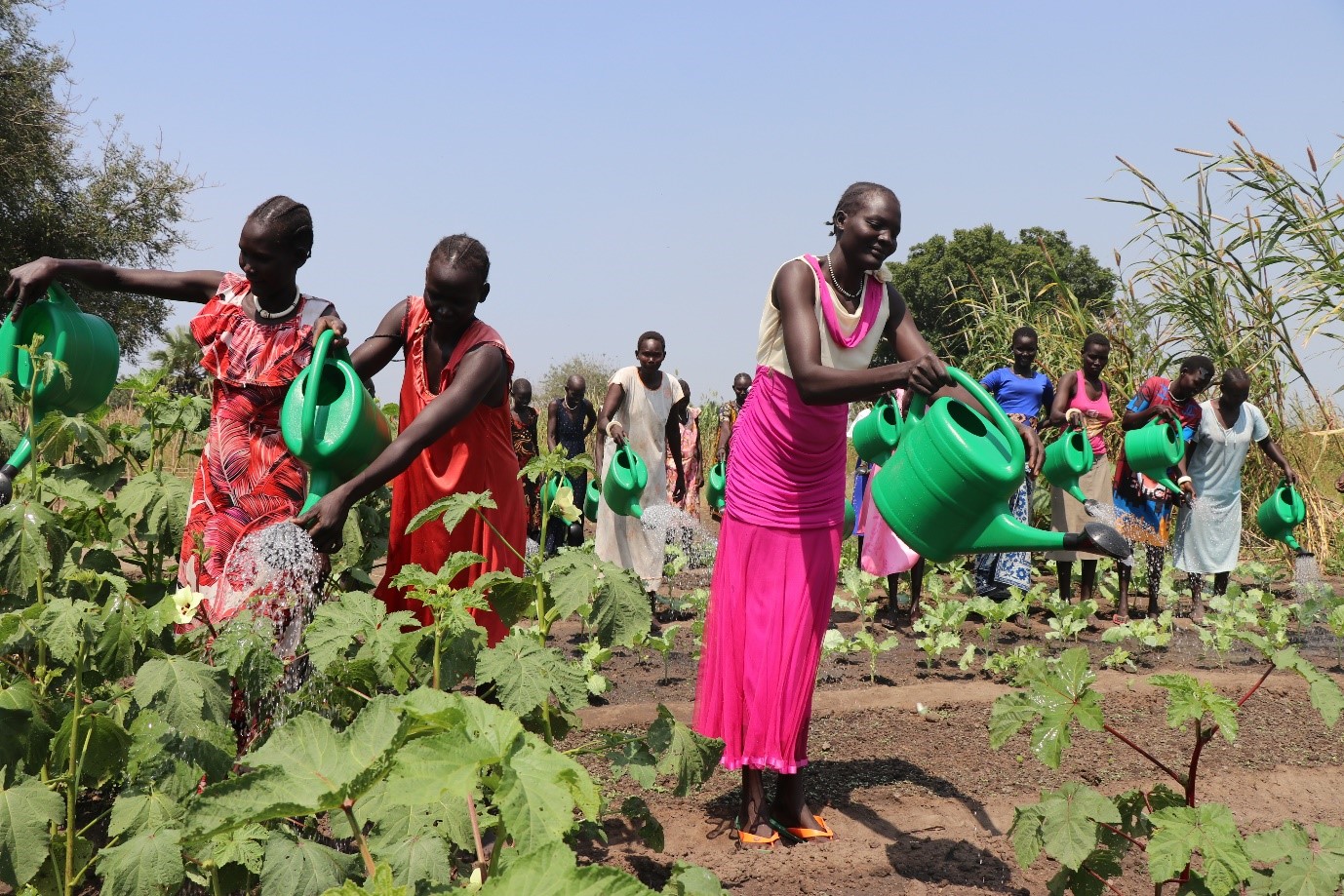 "African nations are responsible for an estimated 4% of greenhouse gas emissions, but are increasingly on the frontlines of the most devastating climate impacts, including lethal droughts and floods" (Forbes, 2022). Despite the global south contributing the least to rising sea levels and the devastating effects of climate change – the developing world face the brunt of the climate emergency facing us all. 
This Earth Day is focused on innovation and the need to invest in our planet to protect the natural environment now and for the future.
Businesses globally need to step up and change practices in ways which promote sustainability, reduce plastics & act on climate justice where corporations and developed nations step up to support vulnerable communities already suffering in our climate crisis.  
'Caring for our common home' is one of our priorities outlined in our strategic framework which is to launch next month, and our Lenten appeal focuses on the children of women farmers and graduates of the Multi-educational and Agricultural Jesuit Institute of South Sudan (MAJIS).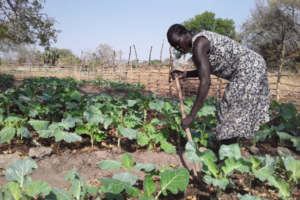 Back in 2014, in partnership with the Jesuits of East Africa, IJI sought to address food insecurity to an entire county, roughly 288 villages. The project focuses on women and knowledge transfer for sustainable farming, good agricultural practice & appropriate land use. Before the project, women faced food shortages and relied solely on farming for survival.
Since the programme started in Rumbek, hundreds of people, most of them women, have been trained in agriculture and farming and graduates have the skills that not only empower them by way of knowledge transfer but has strengthened livelihoods as women not only are trained in good environmental practice but produce surplus meaning their efforts in the field can both feed and support their families.
Today, women continue to empower themselves through agricultural trainings and sustainable farming but worry for their children's futures as children must walk 12km to the nearest primary school. Not only is the journey long but the distance is dangerous too as women and children are at risk of violence and as a result children are without an education.  
 With our Easter appeal we hope to fundraise for the much-needed building of two classroom blocks to cater for 250 children within the next 3 years. Although such a simple campaign, the construction of the classrooms will have a huge impact and continue to empower and enrich the lives of the local communities, especially women, as the impact is twofold: firstly, local children are educated for a better future and secondly, women farmers are reassured that their children are safe and nearby.  
For more information on how you can help empower women and their children, follow the link to our campaign to donate today. 
Below is a personal story from Akol Jal in South Sudan where last year two women farmers and a MAJIS field officer shared their stories for us to gain more of an understanding of how climate change has affected them. 
The farmers shared several challenges associated with climate change including delay in the rains which affected planting season. They also shared how once the rainy season began, it led to floods affecting their farms, crops, harvest, roads, and other forms of infrastructure. In worst cases people have lost their shelters, homes and livelihoods and have been exposed to diseases such as Malaria, which is very common during the rainy season.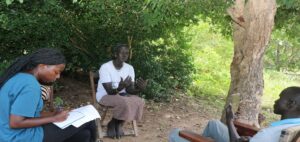 Deborah Apeth is a farmer in Akol Jal; there she has several plots where she plants groundnuts, kale and pumpkins. Last year she was expecting rains to begin in late April or early May so she cultivated and planted some crops, but the rains never came. She said when the rains did begin it led to floods destroying crops including the pumpkins she had grown. At her home, the level of food security was already low prior to the floods but her situation has worsened as her expected harvest was destroyed by the rains and now her family has very little to eat at home despite her farming skills.  
Deborah's story is sadly common in the global south as farmers struggle to cope with extreme weather as result of climate change. If communities found in Akol Jal continue to struggle this way with no support from the international community by way of climate action & support – disadvantaged areas will continue to suffer. 
This Earth Day you can support women farmers and their children through our Lenten appeal and start those conversations around how we can care for our common home and in doing so supporting those affected most by climate change.  
We are in this together.