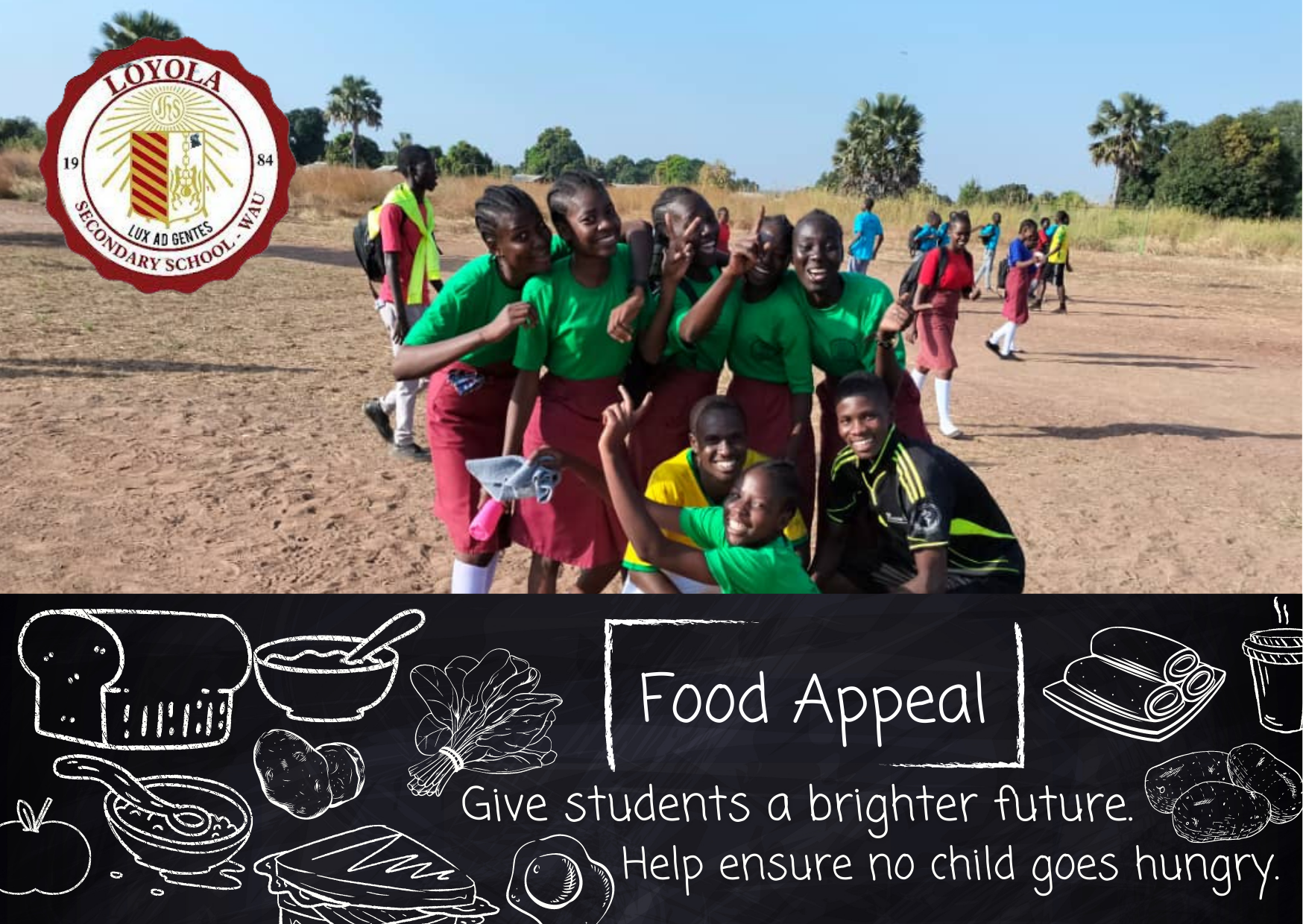 When I think back on our trip to South Sudan in November last year, although touched by so many project visits, talking to students from Loyola Secondary School (LSS) in Wau struck me the most.
The confidence of the students alone was a telling sign as Emer, Irish Jesuits International (IJI) operations manager, and I took a tour of the school led by the charismatic Jean-Baptiste SJ. We had travelled from Dublin to South Sudan to make several project visits and we came to the city Wau, situated North-West of the capital Juba, to follow up on new classroom construction and the continued educational and vocational training on campus.
To say we received a warm welcome would be an understatement and the friendliness of the students we met and spoke with as we toured the school grounds really showed just how much they loved and appreciated their school.
Everyone we met was eager to speak with us and there was little shyness! I think this says a lot about LSS itself, it was clear how happy and comfortable students were and some students who I had chatted with had said as much – coming to school, learning, and meeting friends was their joy in life. Such things often taken for granted in the Western world.
With over 500 students, LSS has become a beacon of hope for marginalised communities in Wau. Since 2008, after the civil war, LSS has been dedicated to building brighter futures for children delivering formal secondary school education as well as vocational training such as masonry, tailoring, ICT and electrical training.
The school has continued to grow from strength to strength and has created a reputation for itself as being one of the best schools in the country. Josephine is just one of the many students putting the school on the map! A budding chemist, I spoke with her about her favourite subjects and her hope for the future.
During my visit what I saw was not only development in action but immense passion and dedication from both teachers and students alike.
Students were so dedicated to learning, and it was obvious they were incredibly proud of their school. Unfortunately, the current crisis in Ukraine and the COVID pandemic has left the school struggling to find ongoing donations. Donations that once helped to feed the children both breakfast and lunch have slowed substantially forcing LSS to stop its lunch program leaving children in attendance with no access to food.
Currently students from food insecure homes receive only a cup of porridge at noon and it was heart-breaking to find out students, some of which must walk miles to attend school, struggle and often faint due to lack of food.
Food Appeal
Without proper meals, children so dedicated to their education, do not have the energy to perform at school but you can help change that – By donating, you can help support school food appeal to ensure no pupil goes hungry and that students have the energy to allow their minds to flourish!