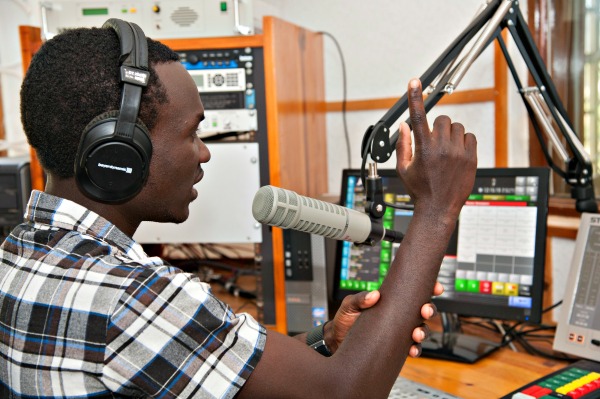 Since 2011, Member States of UNESCO declared the 13th February World Radio Day to signify its importance as a powerful medium for celebrating humanity in all its diversity and giving access to many for democratic discourse. But beyond its use as a platform to give voice to the marginalised, at IJI we have continued to support projects which have used the power of radio to give the power of education to vulnerable communities.
In Zambia since 2000, the Southern Zambia province has worked for many years supporting the Tonga people from preserving their heritage and culture. Fr Frank Wafer's legacy lives on through radio not only celebrating culture through music and song (for more on the life of Frank Wafer, see: here) but Radio Chikuni has become a focal point for communities from live concert events to knowledge building, especially for those in isolated areas.
Fr Andrew Lesniara SJ, managing Director, explains that there have been many funders of Chikuni Community Radio Station over the years. Much has come through IJI for developing the station: the Digital Studios are a well-used addition.
Ahead of World Radio Day, I sat down with Andrew to talk about Radio schools and the impact they have had on the local communities. From talking about his love and admiration of the Tonga people, to setting up the project and the importance of balanced gender responsive education – Andrew is the latest guest on our conversation series:
"A Conversation with" is an interview series which spotlights our project partners, activists & individuals to share their stories and talk about a range of topics in small bite-sized snippets.
For the full interview, visit our YouTube Channel: here