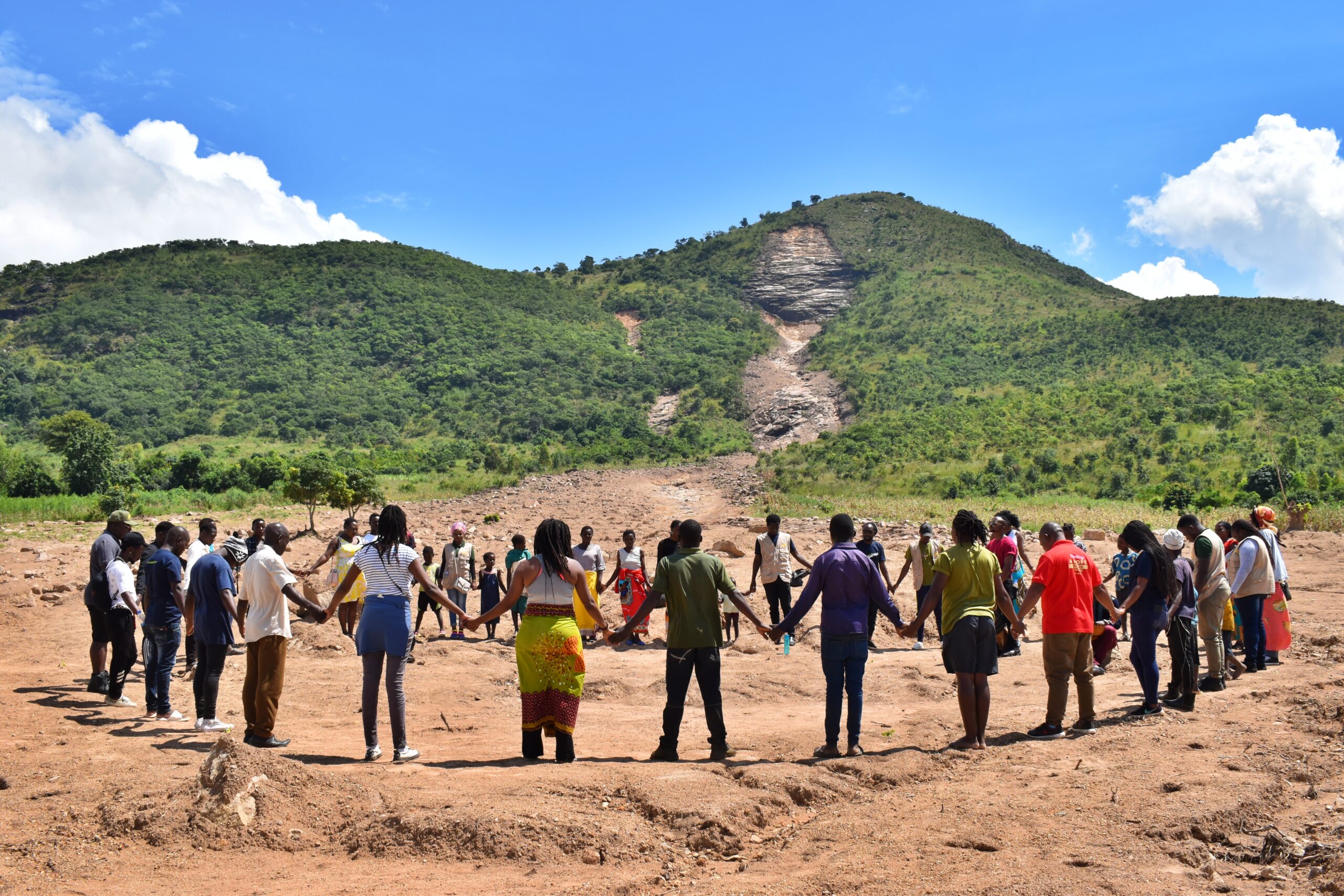 This year, the theme for World Earth Day is focused on 'Mother Earth' who for decades now has been calling out for our help and action to protect her lands, seas & wildlife.
Nature is suffering. Oceans are filling with plastic and sea water intrusion due to rising sea levels is polluting our freshwater sources. As a result of global warming, extreme weather is becoming increasing common across all parts of the world and wildfires and floods, have affected millions of people.
"The healthier our ecosystems are, the healthier the planet – and its people. Restoring our damaged ecosystems will help to end poverty, combat climate change and prevent mass extinction. But we will only succeed if everyone plays a part" (United Nations, 2023)
But what does Climate Action look like?
Climate action without justice will not solve the problems of inequality, poverty and the inevitable damage fossil fuels and emissions inflict upon the planet. Only through solutions founded on equity can we bring about sustainability for the future – so that no one is left behind.
As Naomi Klein, a political analyst and social activist, champions:
"When climate action is paired with battling poverty, paired with battling white supremacy, with gender violence – it means you are not asking people to choose between the existential emergencies of their daily life and caring about this sort of abstract thing called the planet.
It means you aren't just motivated by a fear of something bad that will happen ten or twenty years from now – You are motivated by the idea that action could mean a liveable future right now".
We live in a time of multiple overlapping crises and problems and it fair to say that it can leave us frustrated and unmotivated, but we must remember we are all in this together, as citizens of the planet and as an international community we need to find solutions which are intersectional and don't just address one issue but looks to collectively change and adapt other aspects of human life.
The Sustainable Development Goals is about realising this challenge and prioritises 17 goals that not only looks at climate change and healing the environment but addressing socio-political issues as well from eliminating gender violence to sustainable economies and quality education for all.
These are big goals and require cooperation and teamwork as well as the recognition of the unfair burden placed on the global south. "African nations are responsible for an estimated 4% of greenhouse gas emissions, but are increasingly on the frontlines of the most devastating climate impacts, including lethal droughts and floods" (Forbes, 2022). Despite the global south contributing the least to rising sea levels and the devastating effects of climate change – the developing world face the brunt of the climate emergency facing us all.
Earth Day is focused on innovation and the need to invest in our planet to protect the natural environment now and for the future but to do so in ways that are fair, equitable and strive to lessen the increasing wealth divide between corporations, the 1% and the rest of us.
At IJI we strive to support the world's most vulnerable and marginalised putting equitable sustainability in action which is about supporting projects working WITH people not for them.
In Malawi, our partnership with the Jesuit Centre for Ecology & Development (JCED) has sought to empower vulnerable communities by not only strengthening livelihoods but building capacity and resilience to the growing challenges of climate change.
From long spells of drought and flash flooding to desertification and water pollution – communities in the global south are facing an accelerating climate emergency and sadly, communities in Malawi are no exception.
Last month, Malawi was hit by a devastating cyclone. The tropical Cyclone Freddy hit 10 districts in the Southern Region of the country. Mulanje, Phalombe, Thyolo, Blantyre, Neno, Mwanza, Nsanje, Chikwawa, Chiradzulu and Zomba.
Last week, JCED launched their 'Caravan of Hope' which had been dubbed the 'We Are In This Together' Tour. Focused on advocating for climate action, JCED is a force built on grassroot passion to make a positive difference within communities.
From projects focused on building livelihoods through the manufacturing of eco-stoves, to tree planting and giving voice to ordinary people at political levels – the work of JCED is about transforming people's lives in ways which not only address climate change but also the everyday struggles.
To find out more about the work of JCED & our other sustainability projects, click the link: Here
&
For more information on how you can do your bit, big and small, for Mother Earth
Check out: ACT NOW