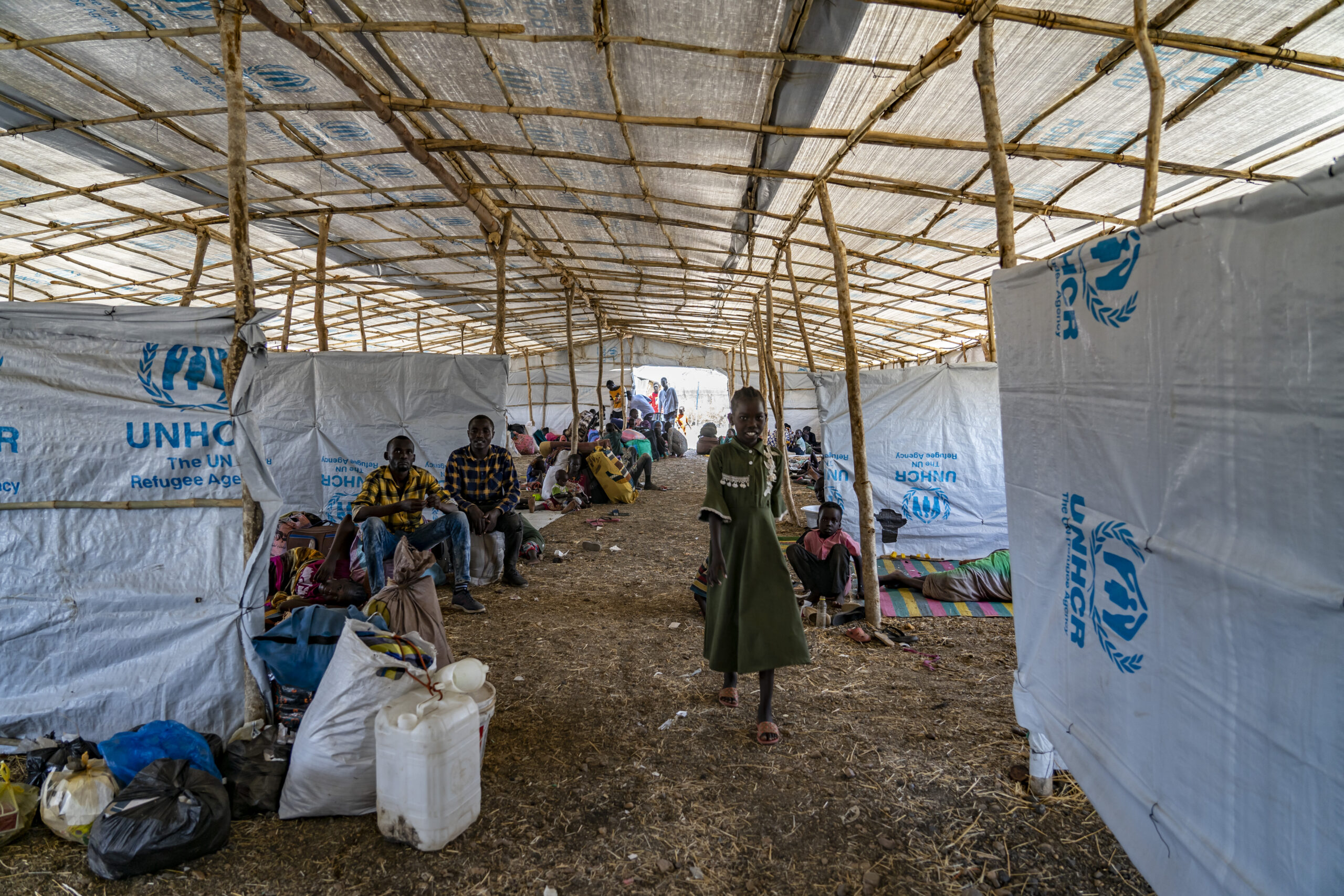 Regina is 65 and fled Sudan with her family when violence erupted between the army and paramilitary groups (For details on the War, click: here). The capital, Khartoum, is at the centre of violence but clashes are reported across the country. Regina and her family escaped from the capital after a bomb was dropped on the family home in April.
Thankfully, she explains, at the time when the bomb hit, no one was home.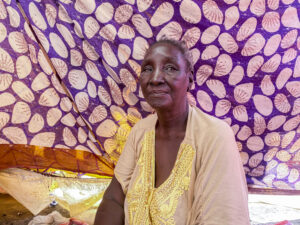 Homeless and displaced, Regina walked for miles, like many other refugees, traveling from Khartoum to Medani by foot, and later, taking a car to Joda. Regina and her family are South Sudanese and she had been living in Sudan for 6 years after fleeing violent clashes back in 2016.
In Sudan, she managed a tea stall but now she is displaced once again. Regina recounted her long journey to the Renk transit site.
The journey was very frightening, she explains. Her family were tired, hungry, had no water and due to fear and the insecurity, she and her family could not sleep. They saw lots of people dying on the way and she feared for the younger members of her family most of all. 
As a result of the journey, Regina cannot walk properly now and she is in need of medical attention which cannot be found at the Transit site. 
She wishes for her family to have a good and peaceful future.
In Renk, Regina tells us, hunger, health, and access to water are the main challenges for the displaced as NGOs struggle to respond to the growing needs of families fleeing violence.  
"We need to go… our children are dying of hunger."
Regina, like thousands of others, is fearful and fighting to survive.
Working to support our peers at the Jesuit Refugee Service (JRS) in South Sudan – the teams across the country north at the border are accompanying refugees through a number of actions, from distribution of basic necessities and psychosocial support to creating safe spaces for children and safe transport for resettlement and the referral of people in need of medical care and mental health services.
You can support this vital humanitarian work & help us accompany those in need.