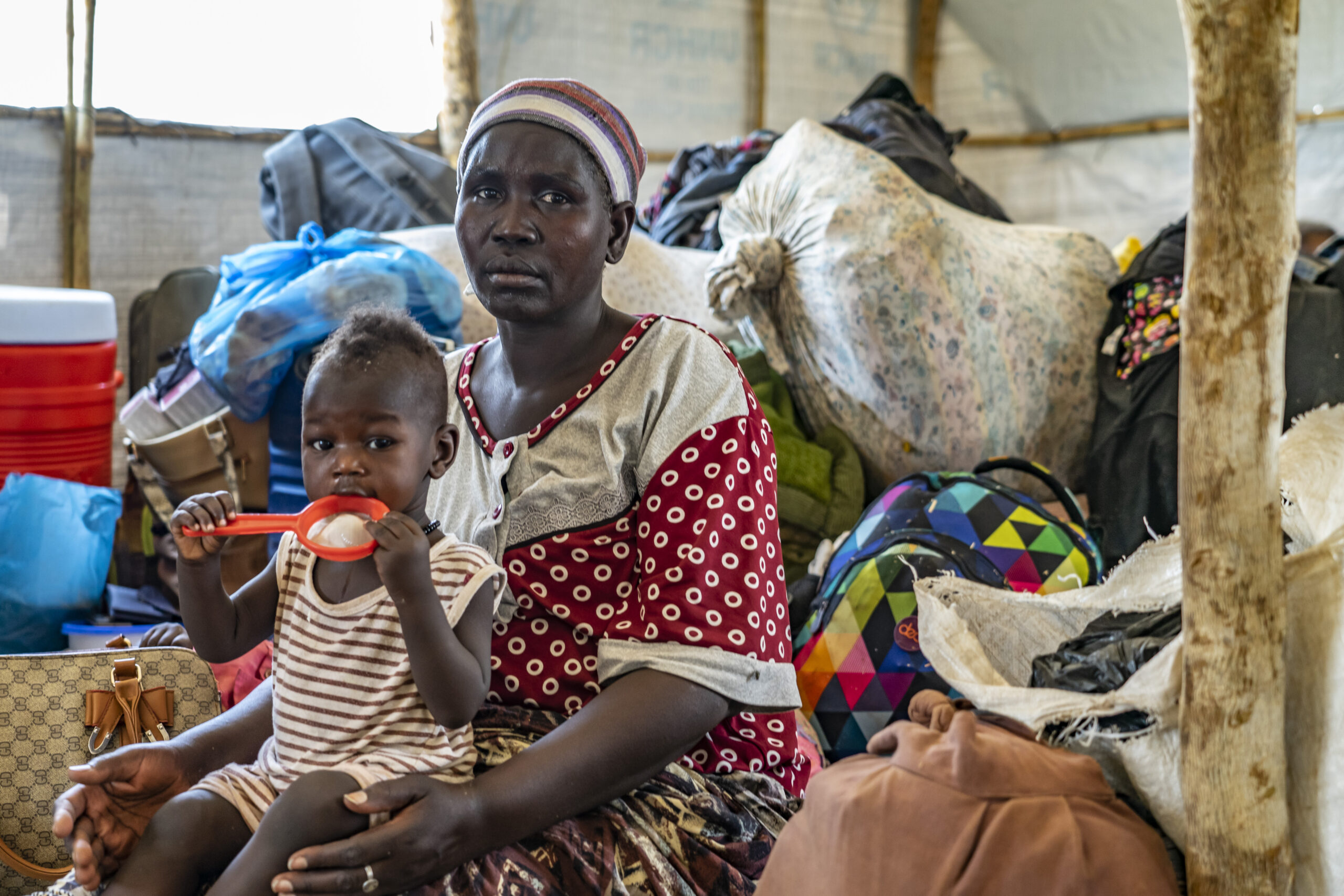 Christmas should be a time of peace and time spent with our loved ones. Of Christmas lights and markets and feeling cosy at home. Sadly, in other parts of the world, peace is a dream that is difficult to grasp. In Sudan, at a time where families should be together – war is tearing families apart.
Violence between military factions has crippled Sudan as bombing campaigns and mass shootings in the capital of Khartoum continue without any sign of slowing down. At the centre of the conflict is a power struggle and, with all wars, women and children are suffering and lives are torn asunder.
Fighting broke out in May, after weeks of tension between the army and the powerful paramilitary group, the Rapid Support Forces (RSF). Khartoum is at the centre of violence, but clashes are widespread across the country with absolute disregard for human rights and the wellbeing of civilians. The people of Sudan are gripped in fear and confusion, nowhere is safe and reports of hospitals being deliberately looted and ransacked has cut people from essential health services when needed the most.
More than 5 million people have been forcibly displaced, with more than 4 million Internally Displaced, and more than 1 million people crossing Sudan's borders into its neighbouring countries.
We have received harrowing stories of families fleeing bombed homes and walking for miles with nothing but the clothes on their backs. More than 250,000 people have fled to South Sudan, 90% of whom are South Sudanese, who originally fled South Sudan at times of civil war. The heartbreaking reality is that many refugees seeking refuge are being forced to flee one crisis from another, meaning thousands, are losing the lives and homes they had built only to find themselves at the mercy of borders and separated from loved ones.
The conflict as well as causing mass displacement has also put hundreds of families at risk of hunger due to food shortages and soaring prices making it even more difficult for civilians to access sufficient food in addition to lack of access to safe drinking water increasing vulnerability even further.
As you can imagine, as unrest continues, the lives and futures of children are put in jeopardy as schools are forced to close and the education of thousands of children and young people is placed on hold impacting not only their future development in the long term but their emotional and social wellbeing also.
Shane Burke, a Sligo man, has been working in East Africa since 2010 and is part of the Jesuit Refugee Service (JRS) team working tirelessly to coordinate emergency responses at border crossing points in Chad and South Sudan. Maban refugee camp is situated in the North of South Sudan and our JRS partners have rallied alongside UNHCR to coordinate assistance as refugees cross borders seeking safety.
With specific focus on children, we are working with JRS to create safe learning spaces to bring some normality to lives of refugee children and support their education. In addition, the team are providing psychosocial support, therapy and distribution of menstrual hygiene kits, basic physiotherapy, and rehabilitation services as well as basic humanitarian aid.
Our thoughts and prayers are with the people of Sudan and Shane and the JRS team who are supporting those in great need by accompanying the vulnerable, creating safe spaces and providing lifesaving aid.
This Christmas, Shane hopes the people of Sudan are not forgotten and with your help we can continue to be a light for people in times of darkness.