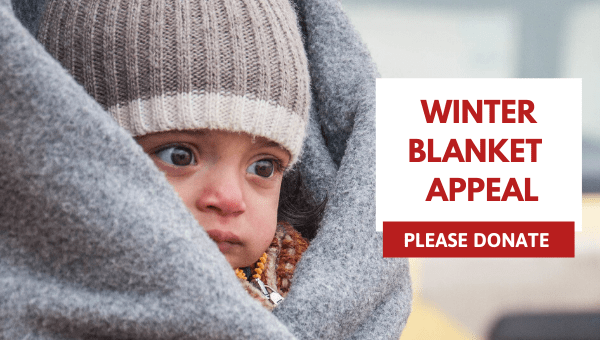 A small gift could make a big difference to a Syrian child
Winter nights are cold and dark, and it's a relief to come home to a warm house. For refugee children in Lebanon, cold weather makes it even harder for them to cope with living in makeshift or inadequate accommodation, many miles away from home. The winter can be harsh in Lebanon, with low temperatures and biting winds. In the Beqaa Valley, which is home to many thousands of Syrian refugees, the altitude makes winter much colder than on the coast, and the weather is severe at this time of year.
There is an increasingly hostile environment in Lebanon for refugees, making life even more difficult for the Syrian families who have been forced to leave their home because of the civil war, now in its ninth year.
We are working with JRS Lebanon to provide the simple gift of warm blankets for refugees in the Beqaa Valley region. This gift will help a Syrian refugee child to cope with a harsh winter in a cold place, far from home.
[fullstripe_form name="test" type="inline_payment"]