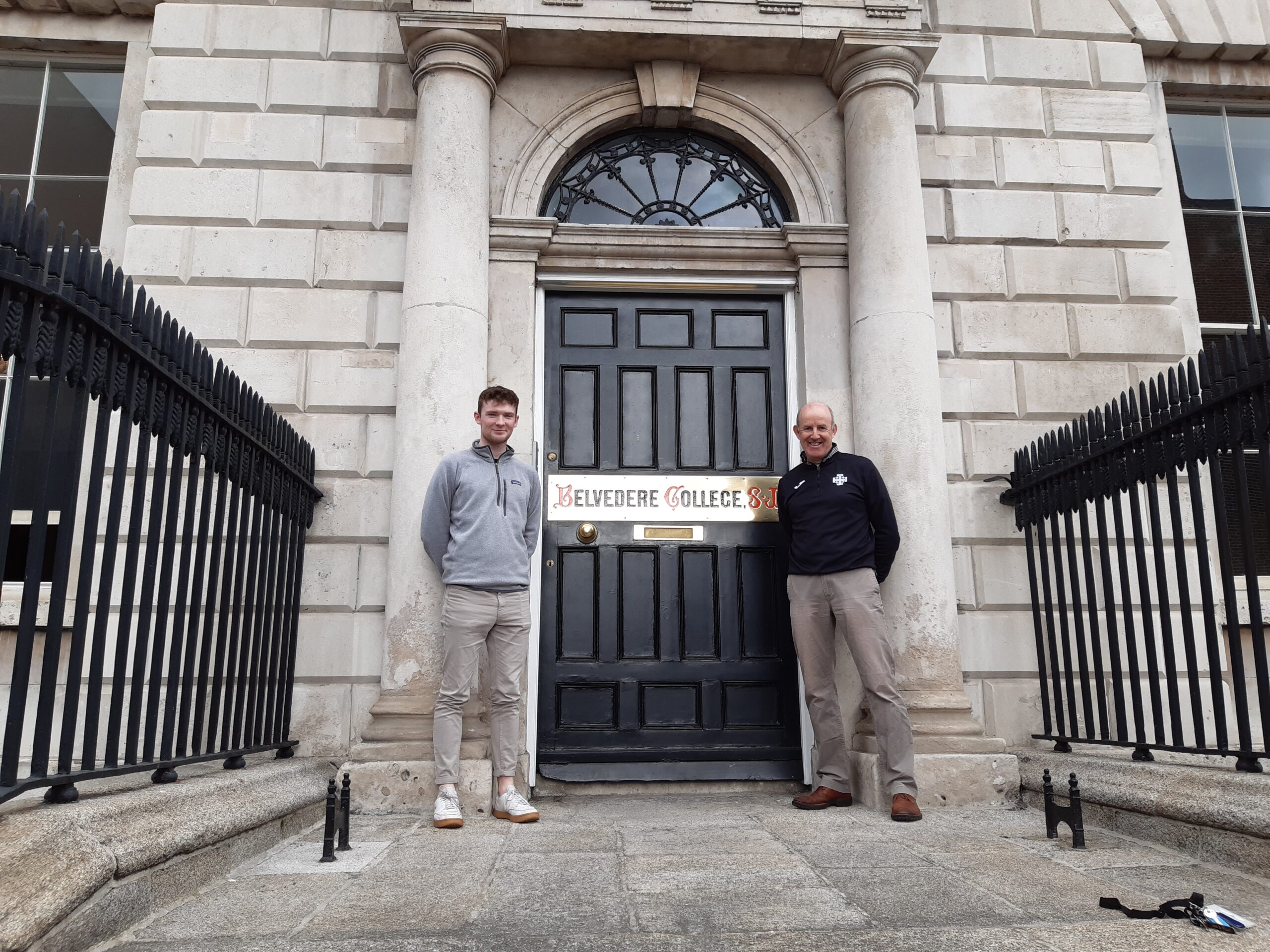 Best of luck to Sam Duff who arrived in Malawi yesterday

Sam will volunteer with Jesuit Centre for Ecology and Development on an overseas placement for 1 month where he will be supporting our partner's project officer, Martha Phiri, by way of advocacy in launching JCED's young people for #ClimateAction campaign for #LaudatoSi week!
He's pictured here with Padraig Swann, Belvedere's director of faith and service programmes who met with him last week to wish him well. Sam Duff is a Belvedere College SJ alumni, once head boy and is currently studying in University College Dublin.
We wish him all the best as he places his passion for climate action with our global partners at JCED, Malawi!
JCED was founded in 2010 to work towards resolving the environmental degradation of Malawi and to improve productivity and incomes for small-holder farmers who depend on agriculture for their livelihoods. These days it also provides support to small holder farmers as they transition to climate smart agriculture and advocates for environmentally sustainable approaches to development. For more on JCED, see: here
For Laudato Si month, JCED have a number of events based around advocacy and media engagement for sustainability and real action on addressing climate change. #Youth4ClimateJustice is at the heart of Laudato Si and the event is focused on listening and journeying with the victims of Cyclone Ana and dialogue around restoration and the protection of the environment.

Watch this space for updates on Sam's volunteering in the coming days