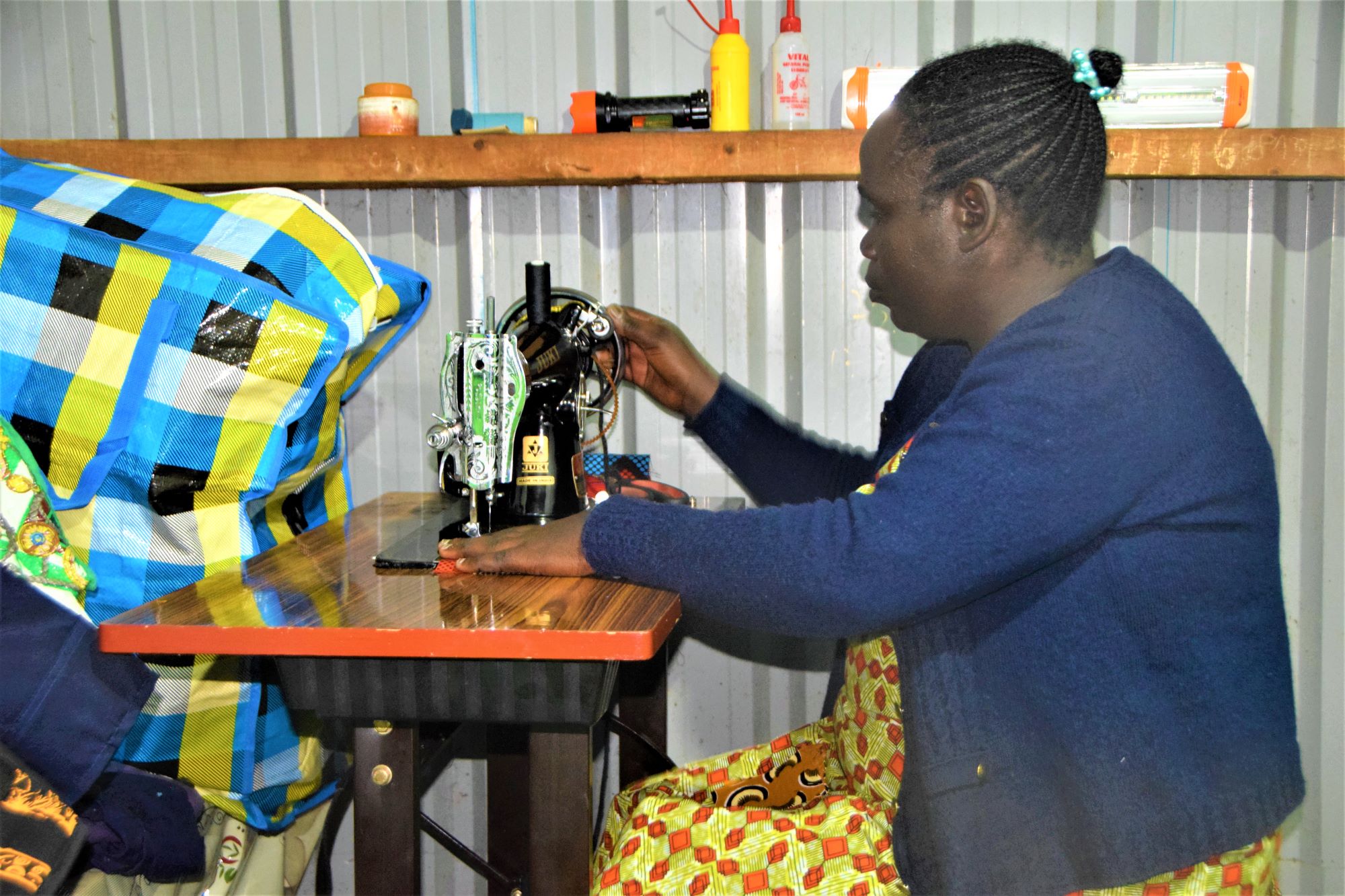 Meet Pascazie Uwimana a refugee mother of three girls and five grandchildren from Rwanda who has lived in Nairobi, Kenya since 1997.
I am a tailor who specializes in making bags (Backpacks, shoulder bags, purses, tote, and sling bags) from African Kitenge print and other fabric like jeans. My bags are mostly used by women and students to carry a good number of items on the go as they move from one point to another. They are stylish too! And unique!
I have been supplying my products at Mikono the refugee craft shop for five years now. Working as a supplier for Mikono has kept me busy! And I'm happy that I can support myself as I don't have to go through the stress of begging for support from people and refugee agencies because with the sales with Mikono, I can buy food, pay rent, and cover the school fees for my children.
I have experienced a few challenges with my business like when a client requests items and you deliver but they fail to pay for them – people can be cruel and exploitative. Another challenge is that I am not always certain when the items will be paid for since we deliver our products on credit in different shops. Through Mikono crafts I don't face any of these problems and I thank God for that.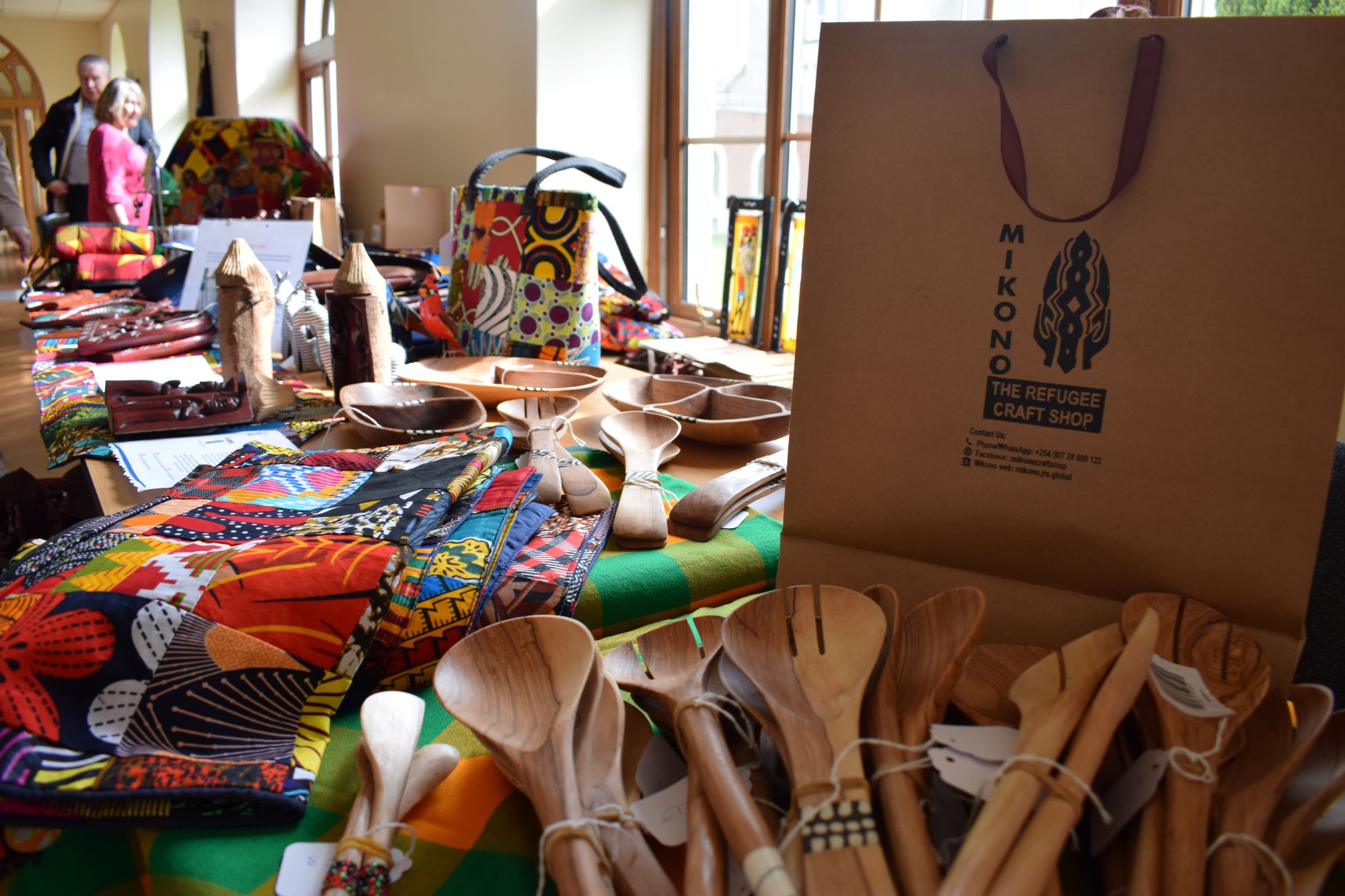 With Mikono crafts, I have hope and my life has improved despite challenges. I don't feel so alone, and the refugee craft shop is the encouragement and support I need.
I want to take this moment to thank everyone who has been supporting me by buying my products in the Mikono shop. It brings me joy to think about my designs being loved and worn far away in Ireland!
The bags I design and make give my life purpose, I love what I do and I'm so thankful that through my business I can take care of myself and my family – It means the world to me. God bless.
Order your Mikono Gifts and Christmas cards now
If you would like to support refugees like, Pascazie, and buy some amazing and unique Christmas gifts, you can come visit the shop at our Offices or our various pop shops across the Dublin – for more details and to view our products, please get in touch with Amanda or Rosaleen on [email protected] or 01 836 6509